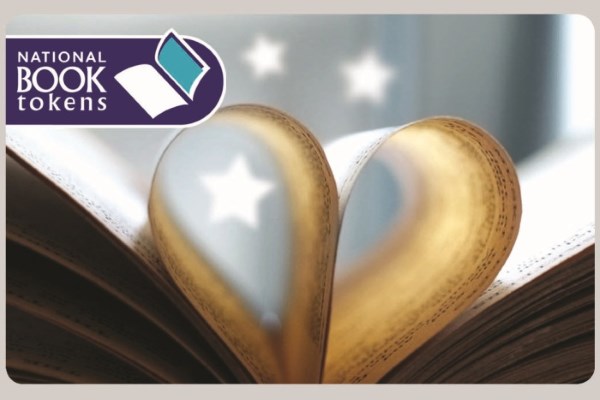 A National Book Tokens is a ticket for a wonderful voyage of discovery, which begins amongst the shelves in a favorite bookshop.
Who knows where it could go from there?
Perfect for book lovers of all ages and tastes this Christmas, National Book Tokens can be used in bookshops across the UK and Ireland, including all major chains and good independents.

National Book Token gift cards are ideal to treat yourself, or a book-lover to some new books from your favorite bookshop. Perfect for stocking up on Christmas gifts or favorite reads for the holidays!
National Book Tokens are…
the only gift cards and gift vouchers accepted in all major bookselling chains and independents across the UK and Ireland, including WHSmith, Waterstone's, Blackwell, Easons, John Smith, Hughes & Hughes, and all good independent bookshops. They can also be redeemed online at www.hive.co.uk (where they can be used to buy ebooks)
the perfect gift for any occasion, from birthdays and Christmas to congratulations and Mother's Day; from exam results and Father's Day to back-to-school or perhaps as a simple "thank you"
the perfect gift for recipients of all ages, from toddlers excited by the massive range of fantastic children's books in their local bookshop, to life-long book lovers, with time to browse and find something new
now as a gift card in the UK and Ireland, which offers more flexibility, convenience, and choice with a range of eye-catching designs to suit all ages and tastes and loading amounts of anything between £1 and £250, or €1 and €250 for Euro cards
available to buy online now or in your nearest bookshop
National Book Tokens are also proud to sponsor World Book Day – the biggest celebration of reading and books in the UK and Ireland and have been inspiring book lovers since 1932.
To find your nearest stockist and to sign up for our newsletter, visit: www.nationalbooktokens.com.