A leather belt is a classic accessory that enhances any outfit. Its versatility and durability make it a timeless piece that will last years. Purchasing a handmade leather belt supports local craftspeople and reduces your carbon footprint. It also ensures that your belt is genuine and not made from synthetic or bonded materials.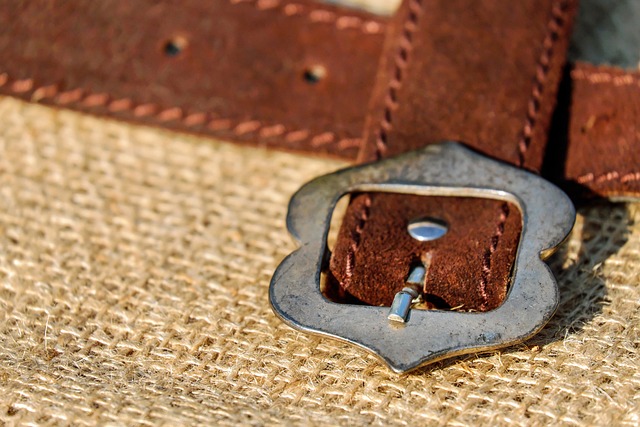 High-Quality Materials
Unlike cheap synthetic belts, handmade leather belts are made of high-quality materials that can last years. They also have a timeless style that elevates any outfit. In addition, choosing a handmade leather belt helps support small businesses and artisans who have committed themselves to making quality products. Moreover, leather artisans use ethically-sourced materials that are eco-friendly. Furthermore, they also follow strict guidelines regarding production and safety. This is a significant difference from the mass-produced belts that may have been made using chemicals harmful to the environment and human health. Handmade leather belts come in various styles for formal and casual occasions. These belts are mostly made from full-grain leather, which is highly durable and looks even better as it ages. For those who prefer vegan leather, a stable and sustainable alternative to animal skins, these belts are also a great option.
Versatility
Authentic leather belts are shaped to follow the natural curve of your waist, hips, and back. This, paired with quality stitching and a unique buckle design, results in a one-of-a-kind accessory that's both comfortable and flattering. Unlike bonded and leather-lined belts, genuine leather is thick and sturdy. This ensures that your custom leather belt will hold up to wear and tear over time and look polished and sleek. Additionally, genuine leather is more likely to stretch slightly, making it easier to find the right fit. However, it's essential to consider your style preferences and wardrobe when choosing a belt width. Wider belts cinch casual outfits, while slimmer styles complement formal attire. Moreover, many artisans offer made-to-measure options to ensure your new belt fits perfectly. This eliminates the frustration of trying several sizes and eventually finding the perfect belt length.
Customization
A leather belt is the perfect accent piece to bring a look together. Unlike belts made from synthetic materials, a quality handmade leather belt will hold its shape and withstand the wear and tear of everyday use.
New, full-grain leather can have a stiffer feel than you're used to, but it will break in with your wear and tear and develop a unique texture and beautiful patina over time. Many artisan-crafted leather goods are available in several width options so that you can choose the most comfortable fit. Additionally, some artisans offer rugged utility belts with multiple pockets and loops for outdoor enthusiasts or workers who need a durable, stylish, yet functional accessory. Some manufacturers also offer custom, made-to-measure belts, allowing you to provide your measurements for a perfect fit. This will enable you to create a piece that is truly your own. You can even choose a buckle or no buckle, as some people prefer to avoid belt buckles altogether or have skin allergies that react to metal.
Longevity
Many retail store belts need to be made better and will break quickly because they are held together with glue. On the other hand, handmade leather belts are much more durable and can last a lifetime if taken care of properly. The quality of the materials used in a handmade belt is essential for its longevity. Choosing one crafted from full-grain, vegetable-tanned leather is crucial when shopping for a leather belt. Although this process takes time and skill, it ensures that the belt will be long-lasting and sturdy. It is also important to remember that handmade leather belts need to be cleaned and conditioned regularly to maintain their flexibility. Lastly, avoid storing your leather belts in a humid environment to prevent mold or mildew development. A leather belt hanger can be an excellent way to keep your belt and prolong its lifespan.