Photography internships provide an opportunity to gain hands-on experience in photography. Interns are typically exposed to the different aspects of photography, such as digital manipulation, studio and location photography, digital asset management, and post-production workflow. Interns are often required to assist the photographer in the field or studio and help with digital retouching and other post-production tasks. Internships provide invaluable experience that can help photographers break into the industry and get their foot in the door.
Many schools, universities, and professional organizations offer photography internships. These internships can range from short-term to long-term commitments depending on the organization. Internships can be paid or unpaid in various settings, including professional studios, commercial establishments, and research labs.
In addition to gaining hands-on experience, photography internships can provide access to mentors and industry professionals who can provide valuable feedback and guidance. Internships can also lead to full-time positions, as many employers view internships as an opportunity to evaluate a potential employee's skills and qualifications.
Definition of Photography Internship
A photography internship is a type of professional development opportunity to gain experience in photography. Interns may work in various settings and under the supervision of a professional photographer or studio manager. Duties may include assisting with photoshoots, managing digital images, editing photos, and helping with marketing and promotion. Photography internships may also involve learning about the industry's business side, such as pricing, contracts, and marketing materials.
Photo interns can gain valuable experience, build their portfolios, and network with professionals in the field. Many employers offer internships to provide practical training to potential future employees.
Benefits of Photography Internships  
1. Gain Valuable Experience: Photography internships provide the opportunity to gain hands-on experience in a real-world setting. It can prove invaluable for aspiring photographers looking to launch a career.
2. Network with Professionals: Many photography internships provide the opportunity to work with established photographers, mentors, and other professionals in the industry. It can be a great way to build meaningful connections and learn from experienced professionals.
3. Develop Your Skills: Photography internships are a great way to refine and develop your photography skills. While there, you can practice and hone your skills with the guidance of professionals.
4. Learn About the Industry: Photography internships offer an introduction to the industry and its workings. It can be a great way to learn how to market yourself as a photographer and understand the nuances of the business.
5. Earn Money: While most photography internships are unpaid, some may offer a stipend or other financial compensation. It can be a great way to gain experience while still making a little money.
6. Get Exposure: Photography internships offer the chance to be seen by potential employers and clients. It can be a great way to get your name out there and increase your exposure.
Searching for Photography Internships
Google is a great place to start looking for photography internships. You can use the search engine to look for specific opportunities or a job searches website like Indeed, Glassdoor, or Monster to browse through listings. Additionally, you can reach out to photography organizations, professional associations, and even individual photographers to inquire about internship opportunities.
Researching Photography Organizations and Businesses
1. American Society of Media Photographers (ASMP): https://www.asmp.org/
2. Professional Photographers of America (PPA): https://www.ppa.com/
3. National Press Photographers Association (NPPA): https://nppa.org/
4. National Association of Photoshop Professionals (NAPP): https://www.photoshopuser.com/
5. Association of Independent Architectural Photographers (AIAP): https://aiap.org/
6. International Center of Photography (ICP): https://www.icp.org/
7. American Photographic Artists (APA): http://www.apanational.com/
8. American Photographic Art Galleries (APAG): http://www.apagallery.org/
9. International Photography Awards (IPA): https://www.photoawards.com/
10. Nikon Professional Photographers Network (NPPN): https://nikonpro.com/en_us/events/nppn
Utilizing Professional Connections
Finding a photography internship can be a great way to gain valuable experience and make professional connections. To start, research what types of photography internships are available in your area. Inquire with local photography studios, galleries, and other businesses that hire professional photographers to see if they offer internships.
You may also want to reach out to your network of professional photographers, including friends, family, and colleagues. Ask them if they know of any photography internships or know anyone who might be able to offer you an internship opportunity.
In addition, seek out online resources for photography internships. Many photography organizations, such as the American Society of Media Photographers, offer paid and unpaid internships. You can also find internships through online job boards such as Indeed or Monster.
Finally, look for internships through professional photography organizations such as Professional Photographers of America or through colleges and universities. Many schools offer photography internships to help students gain real-world experience.
By researching and networking, you can find a photography internship to help you gain valuable experience and make professional connections.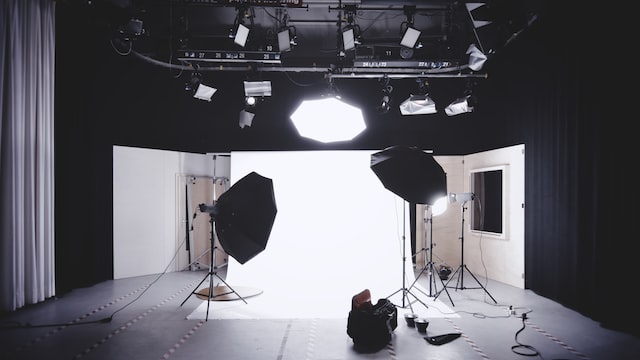 Utilizing Online Resources   
1. PhotoShelter: https://www.photoshelter.com/internships
2. National Association of Photoshop Professionals: https://www.photoshopuser.com/photography-internships/
3. Getty Images: https://www.gettyimages.com/careers
4. National Geographic: https://www.nationalgeographic.com/careers/
5. Professional Photographers of America: https://www.ppa.com/careers/internships
6. American Society of Media Photographers: https://asmp.org/jobs/internships/
7. Digital Photography School: https://digital-photography-school.com/internships/
8. Internships.com: https://www.internships.com/photography
9. RocketReach: https://rocketreach.co/photography-internships-jobs
10. LinkedIn: https://www.linkedin.com/jobs/photography-internships/
 Applying for a Photography Internship  
Dear [Name],
I am writing to apply for the Photography Internship position recently posted on [job site]. As a recent graduate of [Name of School], my education, experience, and passion for photography make me an ideal candidate for this opportunity.
As a photography major, I have a strong foundation in the technical and artistic aspects of the craft. I am well-versed in using digital and traditional cameras and photography techniques, such as portrait, landscape, and action photography. I have a keen eye for detail and composition and a strong understanding of light and color theory. I am also highly adept with digital image editings software, such as Photoshop and Lightroom, and have experience creating digital art and digital prints.
In addition to my technical skills, I have excellent communication and interpersonal skills. I can quickly establish and maintain working relationships with colleagues and clients and have a proven track record of achieving desired outcomes. I am also an active listener and can quickly grasp clients' needs and wants to produce quality results.
Given the opportunity, I am confident I would be a great asset to the team. I am highly committed to delivering high-quality photography projects. I am eager to bring my skills and enthusiasm to the job. I have attached my resume, and I look forward to hearing from you.
Thank you for your time and consideration.
Sincerely,
[Your Name]
Crafting a Strong Resume
Objective
To obtain a Photography Internship in an innovative and creative environment where I can further develop my skills as a photographer while contributing to the growth and success of the organization.
Skills
• Extensive knowledge of photography techniques and equipment
• Proficient with Adobe Photoshop, Lightroom, and other relevant editing software
• Experienced in portrait, product, and event photography
• Excellent eye for detail, composition, and color
• Creative problem solver and strong organizational skills
• Skilled in customer service and relationship building
Experience
Freelance Photographer
Feb 2023 – Present
• Documented events such as weddings, graduations, and special occasions
• Collaborated with clients to create unique, personalized images
• Edited photos and retouched images to ensure excellent results
• Captured high-resolution images for print and digital use
Education 
Bachelor of Science in Photography
The University of ………………
• GPA
• Relevant coursework: Digital Photography, Studio Lighting, Color Theory, Advanced Imaging, and Photojournalism
Certifications
• Certified Professional Photographer
• Certified Digital Imaging Professional
• Certified Photo Imaging Technician
Awards 
Volunteer Experience
• Tutor for photography classes at the local community center
• Assisted in creating promotional materials for local charities
• Developed and edited images for a local non-profit organization
References 
Available upon request.
Writing a Cover Letter
Dear [Hiring Manager],
I am writing to apply for the [job title] role at [Company name]. As a highly motivated and organized professional with [number] years of experience in [field], I am an excellent fit for this position.
My recent experience in [field] has equipped me with the skills and knowledge necessary to excel in this role. I have a proven track record of success in [list accomplishments], and I am adept at problem-solving and working collaboratively with a team. Additionally, I am highly proficient in [list relevant software, tools, and languages].
I am excited by the prospect of joining the [Company name] team and utilizing my experience to contribute to your organization's growth. I can bring a unique and valuable perspective to the team.
I have attached my resume and look forward to discussing my qualifications in more detail. Thank you for your time and consideration.
Sincerely,
[Your Name]
Summary of Steps for Finding Photography Internships
1. Research potential companies or organizations: Research potential companies or organizations that offer photography internships. Look into the type of photography they do, their mission, and the internships they offer.
2. Reach out and network: Reach out to people in the photography industry and network with them. Ask them about their experiences and advice for finding photography internships.
3. Create a portfolio: Create a portfolio of your best work to showcase your skills and abilities.
4. Prepare a resume: Prepare a resume that outlines your experience and qualifications.
5. Apply for internships: Apply for photography internships that meet your needs and interests.
6. Follow up: Follow up with companies and organizations to show your interest in the position.
7. Stay organized: Keep track of the internships you have applied for and any updates or responses you receive.
8. Keep learning: Keep learning and stay up to date on new developments in photography.
Conclusion  
Photography internships are a great way to gain valuable experience in the photography field. Not only can they provide students with hands-on learning opportunities, but they can also help them build connections within the industry. Internships can be a great way to gain the necessary skills and knowledge to pursue a career in photography. Additionally, internships can provide students with a great platform to showcase their talents and gain recognition from potential employers. Therefore, aspiring photographers need to consider internships when planning their career path.