There is no feeling in the world quite like hitting the open water in your own boat. Owning your own boat is a dream for many people, and it can improve your life in many different ways, but this is also a major financial and lifestyle investment. It is important that you know how to properly look after your boat so that you can enjoy it for years to come and avoid falling into any difficulties that could be avoided. This post will offer a few tips for new boat owners that should prove to be useful and help you to get the most out of your new boat.
Get Insurance ASAP
First, it is important to get insurance for your boat as quickly as possible. This is so that you have financial protection in place in case of damage to your boat or any liability claims, which is hugely important in terms of peace of mind. As with car insurance, it is always important to shop around and compare your options so that you can find the best coverage for your needs as well as make savings on your insurance.
Practice Launching & Retrieving
For many boat owners, the most stressful part of ownership is launching and retrieving your boat. This can be particularly stressful if you are doing this on a busy day when there are lots of experienced boat owners waiting! You can read a lot of good advice online on how to do this, but it is practice that will help you to develop confidence. Obviously, you can't beat doing this on a boat ramp, so you might want to try it during quieter periods. You can also practice reversing in an empty parking lot as a way to build confidence.
Arrange Boat Storage
It would help if you also considered where you are going to store the boat, as it is unlikely that this will be allowed on a residential driveway, and it might not fit in a garage. This is why it is best to arrange boat storage so that you have a safe, sheltered, and secure place to store the boat that won't take up space on your own property. You can also get 24/7 access so that you can get your boat whenever you need.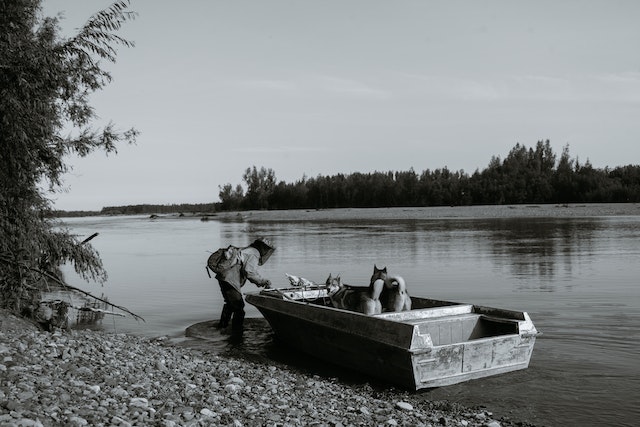 Learn Basic Boat Maintenance
Much like an automobile, a boat will require basic maintenance to keep it in the best condition and to prolong its life. Learning how to do your own basic maintenance will keep the boat in good condition and should prevent any costly repairs from being needed. A few of the basic tasks that you need to learn to include regular cleaning, checking the propeller and engine belts for damage, oil and filter change, and changing the gear case lubricant.
Owning your own boat is a terrific feeling, and there is nothing quite like enjoying the open water in your very own boat. Owning a boat is a major responsibility, though, and you need to know how to look after your boat to make the most out of it.