In 2023, the landscape of cybersecurity has taken a significant step forward with the introduction of a standardized cybersecurity label for smart devices. With the Internet of Things (IoT) being an integral part of our lives, the security of these devices has become paramount. Let's delve into what this new cybersecurity label entails, and why it represents a significant milestone in the field of cybersecurity.
The Rise of Smart Devices
Smart devices, including smart speakers, thermostats, refrigerators, and wearable technology, are increasing in popularity. These devices are connected to the internet, sharing information and executing commands based on user preferences.
However, the interconnectivity and convenience come with risks. Cybersecurity threats and data breaches can lead to personal data leakage, device malfunction, or unauthorized access. These threats highlight the urgency for stronger security measures, especially with the increasing sophistication of cyber-attacks.
The Introduction of the Cybersecurity Label
Recognizing the need for enhanced security, regulatory bodies, industry leaders, and governments collaborated to create a standardized cyber security label. This label, introduced in 2023, serves several vital functions:
Transparency and Information
The label provides essential information about the security features of a device. It educates consumers on the type of protection offered, such as encryption methods, firewall protection, and regular software updates.
Regulation and Compliance
The label ensures that manufacturers follow specific security standards and guidelines. Devices that carry the label must adhere to strict cybersecurity protocols, making it easier for regulators to oversee the industry.
Consumer Confidence and Trust
By displaying the cybersecurity label, manufacturers can assure customers that they are purchasing a secure product. The label builds trust and confidence, encouraging more consumers to invest in smart technology.
The Label's Impact and Challenges
While the cybersecurity label marks a significant advancement in IoT security, it also presents challenges:
and Adoption: Ensuring manufacturers follow guidelines and obtaining the certification can be complex.
Global Standardization: Harmonizing these standards across different countries and jurisdictions remains a hurdle.
Continuous Evolution: With the ever-changing landscape of cybersecurity threats, the standards and labels will need to evolve continually.
Benefits of Cybersecurity Label
Let's dive into the specific benefits of the cybersecurity label for smart devices introduced in 2023.
Consumer Awareness and Education
The cybersecurity label serves as a clear and easily recognizable sign of a product's security features. For consumers, this means greater transparency in understanding what security measures are in place. This educates buyers and allows them to make more informed purchasing decisions based on their own security needs and preferences.
Enhancing Industry Standards
By requiring that devices meet specific security criteria, the label helps push manufacturers to adopt best practices in cybersecurity. This, in turn, raises the overall standard of security across the industry, leading to a more robust defense against potential threats.
 Building Consumer Trust
For manufacturers, displaying the cybersecurity label on their products sends a clear message to consumers that they take security seriously. This can help to build trust and brand loyalty, as consumers are likely to prefer products that adhere to recognized security standards.
Regulatory Compliance and Oversight
The cybersecurity label makes regulatory oversight more straightforward by setting clear benchmarks that products must meet. Regulators can more easily identify non-compliance, which can lead to faster and more effective enforcement actions.
 Facilitating Cross-Border Trade
The creation of a standardized label can also facilitate international trade, especially if the label is recognized across different jurisdictions. Manufacturers can sell their products in different markets without having to navigate a complex web of varying national cybersecurity regulations.
Incentivizing Innovation
By setting a standard that manufacturers must meet, the cybersecurity label can drive innovation in the field. Manufacturers may strive to not only meet but exceed these standards, leading to new and advanced security features and technologies.
Protecting the Vulnerable IoT Ecosystem
The interconnected nature of IoT devices means that a vulnerability in one device can potentially lead to broader network compromises. By ensuring a baseline level of security, the cybersecurity label contributes to the protection of the entire IoT ecosystem.
Promoting Corporate Social Responsibility
Companies adhering to the cybersecurity label demonstrate a commitment to ethical practices and social responsibility. By considering customer privacy and security, they reflect a corporate culture that values not just profit but also societal well-being.
The cybersecurity label for smart devices introduced in 2023 offers a multi-dimensional benefit, ranging from individual consumer advantages to global industry improvements. It symbolizes a collective move toward a more secure and transparent digital environment. While challenges remain, the benefits signify a significant step towards a safer interconnected world, bridging the gap between consumers, regulators, and manufacturers.
Example of Cybersecurity Label
It's worth noting that the design and contents of a cybersecurity label can vary by jurisdiction and the governing body that manages it. However, I can provide a generic example of what such a label might look like, along with an explanation of its elements.
Example of Cybersecurity Label
The label might be displayed as a simple yet informative sticker or icon, with key elements as follows:
Label Title:
"Certified Cybersecure Device"
Security Rating:
A rating scale (e.g., A, B, C, etc.) reflecting the level of security the device offers. An 'A' rating might indicate top-level security features.
Security Features:
A list or icons representing specific security features, such as:
Encryption
Regular Updates
Firewall Protection
Multi-factor Authentication
Certification Authority:
The name and logo of the body that has certified the device, to assure that the certification is recognized and legitimate.
QR Code or URL:
A QR code or URL linking to a webpage where consumers can find detailed information about the device's security features, the certification process, and what the different ratings mean.
Expiry Date:
Some certifications may require renewal or might be subject to changes in security standards. An expiry date informs consumers if the certification is current.
Sample Representation
Plaintext                                       Copy code
[Certified Cybersecure Device]
Rating: A
Features: ******
Authority: CyberSec Global
www.cybersec-label.org
Expires: 12/2025
This example of a cybersecurity label offers an at-a-glance understanding of a product's security features, allowing consumers to quickly assess whether it meets their needs. By standardizing this information, the label fosters transparency and trust, helping consumers navigate the often complex world of cybersecurity with ease.
Remember, the actual label in use will likely differ based on local regulations, the organization administering the certification, and the specific requirements of the industry or device type. Always refer to the relevant authorities in your jurisdiction for accurate and detailed information.
Frequently Asked Questions About Cybersecurity Label
The introduction of a cybersecurity label for smart devices can lead to several questions. Here are some of the most frequently asked questions (FAQs) about this new cybersecurity label, along with their answers.
Q1: What is a Cybersecurity Label?
A1: A cybersecurity label is a standardized certification or mark given to smart devices that meet specific security standards and guidelines. It provides consumers with information about the security features of the device and assures that the product complies with recognized cybersecurity practices.
Q2: How Can I Know If a Device Has a Cybersecurity Label?
A2: Devices that meet the required standards will display the Cyber security label on their packaging, product documentation, or official websites. You can also look for information on the manufacturer's website or consult with retailers to verify the certification.
Q3: Are All Smart Devices Required to Have This Label?
A3: The requirements for the cyber security label may vary by jurisdiction and the type of device. While it may not be mandatory for all devices, the label serves as a voluntary standard that manufacturers can adhere to demonstrate their commitment to security.
Q4: How Does the Labeling Process Work?
A4: The labeling process typically involves an assessment by a recognized certification body. Manufacturers must submit their devices for testing and evaluation to ensure they meet the established criteria. If successful, the device is awarded the cyber security label.
Q5: Does the Cybersecurity Label Guarantee Complete Security?
A5: While the cyber security label ensures that a device meets specific security standards, it doesn't guarantee absolute protection. Cybersecurity is a continually evolving field, and new threats may emerge. The label indicates a robust level of protection, but users should continue to follow best practices in cybersecurity.
Q6: Can the Label Be Applied to Existing Devices?
A6: Depending on the regulations and guidelines governing the cybersecurity label, existing devices may be eligible for certification if they meet the required standards. Manufacturers might need to apply for an evaluation or update their devices to comply with the criteria.
Q7: How Will the Cybersecurity Label Affect the Price of Devices?
A7: While adhering to the standards of the cyber security label may involve additional costs for manufacturers, it's not necessarily reflected in the retail price. Factors like increased consumer trust and differentiation in the market could offset the additional expenses.
Q8: What if I Have a Device Without a Cybersecurity Label?
A8: A lack of a cybersecurity label doesn't automatically mean a device is insecure. It might not have been evaluated for the certification, or it might be an older model. However, consumers should be cautious and research the device's security features or consult with the manufacturer for more information.
The cybersecurity label represents an essential step towards transparency and standardization in the field of smart devices and IoT security. These FAQs shed light on the key aspects of this initiative, aiming to educate consumers, manufacturers, and stakeholders about what the label entails and why it matters in our interconnected world.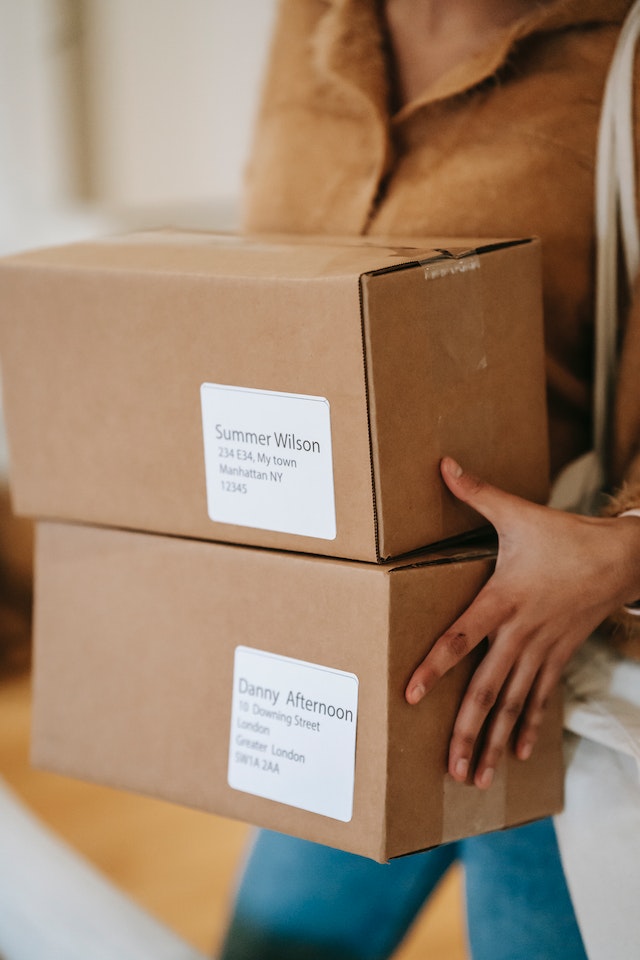 Conclusion
The introduction of a cybersecurity label for smart devices in 2023 is a noteworthy step towards enhanced security in the rapidly growing field of IoT. By promoting transparency, regulation, and trust, this initiative helps protect consumers and their data.
However, it's essential to recognize that this label is just one part of a broader security ecosystem. Collaboration between governments, industry, and consumers will be vital in maintaining a secure and resilient digital environment.
As smart devices continue to permeate our lives, the importance of initiatives like the cyber security label will only grow. This 2023 edition might well be looked back upon as a turning point in the way we approach the security of our interconnected world.