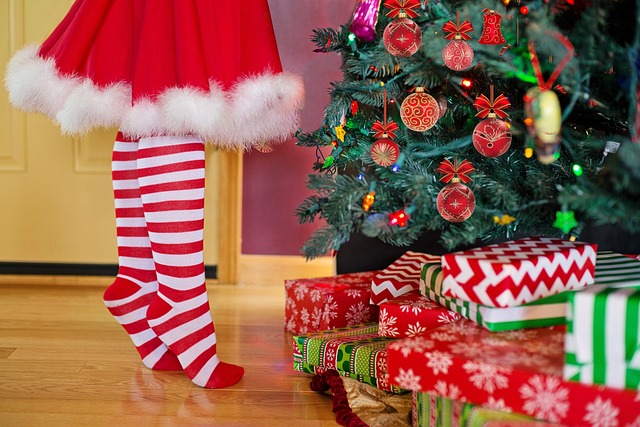 Christmas can certainly be an expensive time, and even if you are on top of your finances all the rest of the year, December (and possibly November) can cause problems. The good news is that you don't have to stress about this if you have a plan in place to make some extra money for Christmas. As the idea implies, this is not something you'll have to do on a permanent basis (although if you enjoy what you're doing, it can't hurt to make more money all year round), but if it makes Christmas easier to deal with and more enjoyable, it's worth looking into. Read on to find out more.
Delivery Work 
So many people buy things online, and that is even more true at Christmas. We're all busy, and work and our families take up a lot of time. It's hard to find a day or two to go Christmas shopping, but spending ten or fifteen minutes each evening searching for gifts and decorations is much more doable and convenient.
This means that there are lots of deliveries to be made as people want their items before Christmas. Delivery companies will always need extra drivers and couriers at this time of year. As long as you have your own vehicle and some time to spare in the evenings and weekends, you could get a second job delivering parcels. Most of the time, you can choose your own shifts to work around your other commitments, so it can be a good way to make that extra bit of cash you need.
Find Coupons
Technically this idea isn't about making money but rather saving it. Since it amounts to the same thing – more money for Christmas – it's something that had to be included on this list. The idea is to search for coupons online.
You can find coupons for anything if you look hard enough, including a Braun US coupon code, and even if it costs you time, the savings you'll make in money will be worth it. You can set aside one evening to search for all the codes you might want, for example, and that will not only ensure you save money but it might even give you some ideas of what you can buy people, which can be an excellent thing if you're stuck on those hard to buy gifts.
Sell Your Things 
You're sure to be given new things at Christmas. That's lovely, and you'll be glad to receive gifts, but when your house is already quite full, it's sometimes hard to find space for all your new things.
This is why it's always a good idea to have a clear out and a declutter in the weeks leading up to Christmas. Be brutally honest about whether you want the things in your home or not, and if not, you can make some money from them by selling them. If they are good quality and you price them right, people like you who want to save money at Christmas will buy them. They'll get a bargain, and you'll get some additional money for very little effort. Plus, your house will be clean and tidy for guests.