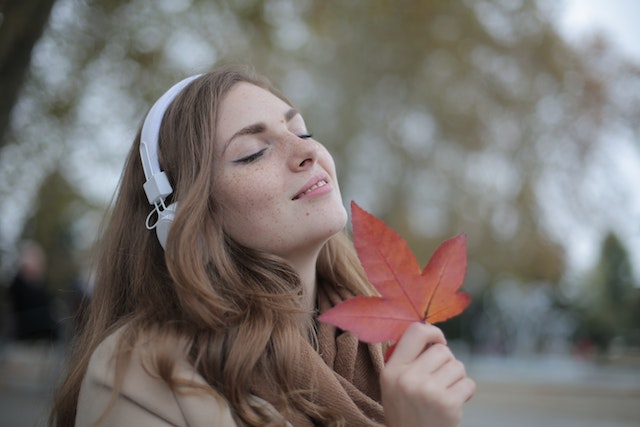 Whether your mother is obsessed with rock music, your aunty still dresses in the style of Northern Soul, or your brother is only just discovering (and loving) the Spice Girls, what better gift for their birthday, Christmas or 'just because' than a gift along a music theme.
Continue reading to be inspired by five amazing ideas for music lovers of all ages.
1.   Recording Studio Signage
Whether or not your loved one is a member of a band or indeed, harbours dreams of becoming a solo artist, every music lover would absolutely adore their very own piece of recording studio signage.
You could choose a neon 'recording' sign for the door to their office or alternatively an iconic logo sign from a studio that is famous for producing hits for bands and singers in the music genre that your friend adores.
2.   A New Pair of Beats
For those looking for a more expensive statement gift for their boyfriend or girlfriend, for example, you could instead choose to treat them to a brand-new pair of headphones or earphones.
There is much discussion over whether or not headphones or in-earphones are more effective in producing the best sound for music 'onthego', so it is best to see what your loved one currently uses and stick to the same design.
If you are looking for headphones, perhaps the highest-quality – yet still affordable – pair are called Beats, which come in a wide variety of colours, stylesand designs.
3.   A Music Streaming Service Subscription
For those loved ones who live on the other side of the country or indeed, even overseas, a birthday or Christmas present that is entirely more suited to delivery would be more applicable.
Why not gift them an annual subscription to a music streaming service, such as Google Play, Sing Snap, Apple Music or Spotify?
More physical items are available in the huge range of gifts for any budget along a musical theme online, with renowned and established retailers such as Maple Gifts offering free shipping over a certain amount and even next-day delivery for that last-minute present.
4.   Musical Jewellery
There is a staggeringly varied range of music-themed jewellery for people of any genderand all ages and a beautifully presented necklace with a musical clef; a pair of cufflinks in a piano design; or even earrings in the shape of a music note are all readily available.
Such a choice in gift would be especially pertinent if your family member or close friend plays music professionally, or drums, plays keys or provides string music for their local amateur dramatic society.
5.   Gig Tickets
The fifth and final, decidedly more 'on the nose' suggestion for the ideal present for a musically inspired loved one would be a pair of tickets to see their favourite recording artist or band.
There are many ways to purchase such tickets, but however you decide to obtain them, make sure you purchase from a reputable and established retailer who you know only deals in authentic and genuine tickets.