The Common Application, widely known as the Common App, is an undergraduate college admission application that applicants can use to apply to any of more than 900 member colleges and universities in 50 states and the District of Columbia, as well as in Canada, China, and many European countries. Initiated in 1975 to promote equity and access in college admissions, the Common App aims to reduce the multiple separate applications and essays a student might otherwise have to complete.
Functioning of the Common App
When you start the Common App, you must create an account and select the colleges and universities to which you intend to apply. The system will then generate a specific application checklist for each school, helping you stay organized and aware of each institution's requirements.
The Common App consists of several parts:
General Information:

 This includes your personal information, family background, educational data, and standardized test scores.

Common App Essay:

 This section requires a personal statement essay with several prompts. This essay, up to 650 words long, allows you to showcase your character and experiences to admissions committees.

Activities and Honors:

 Here, you list your extracurricular activities, work experiences, and honours, highlighting your involvement and achievements outside the classroom.

Letters of Recommendation:

Most schools request letters of recommendation from teachers, school counsellors, or others who can speak to your abilities and personal qualities.

School-Specific Supplements:

 Many schools have additional essays and short answer questions specific to their institution. These questions allow the college to evaluate your interest in their programs and culture.
Benefits of Using the Common App
There are several advantages to using the Common App:
Simplified Process:

 Rather than managing separate applications for each school, the Common App allows you to apply to multiple schools with just one application.

Efficiency:

It lets you save time by filling out common information once.

Access to Resources:

 The Common App also provides helpful resources to guide students through the application process, including information about applying for financial aid and virtual mentoring.

Tools for Organization:

 The platform has built-in tools that help you track deadlines, submission status, and other application-related tasks.
What Are the Important College Application Deadlines?
Understanding and managing college application deadlines is crucial to the application process. There are several important deadlines to be aware of:
Early Decision (ED) Deadlines:

Early Decision is a binding agreement, meaning students commit to attending this college if accepted. ED application deadlines are usually in early November (often November 1 or 15).

Early Action (EA) Deadlines:

 Early Action is non-binding, meaning students are not required to commit if accepted. Like Early Decision, the deadline is often in early November.

Regular Decision Deadlines:

 Regular Decision applications are typically due in early January, although the specific deadline can vary by school.

Rolling Admissions:

 Some schools have a rolling admissions policy, which means they evaluate applications as they arrive (rather than all at once after a hard deadline). These colleges may accept applications until their classes are filled.

FAFSA Deadline:

 The Free Application for Federal Student Aid (FAFSA) opens on October 1 each year. The federal deadline is June 30, but individual states and colleges may have their deadlines, often much earlier.

CSS Profile Deadline:

 Used primarily by private colleges and universities to award institutional financial aid, the CSS Profile can be submitted in the fall, but specific deadlines vary by school.

College Scholarship Deadlines:

 If you're applying for scholarships, these also have deadlines. Many are due around the same time as college applications. Still, some can be earlier or later, so check each scholarship's deadline.

Acceptance Deadlines:

 After receiving your college acceptance letters, you must decide and inform colleges by the standard reply date, usually May 1.
It's essential to stay organized and keep track of these various deadlines to ensure a smooth college application process. Each school may have slightly different deadlines, so always verify on the college or university's official admissions website.
What Do I Need to Know About the College Application Essay?
The college application essay, often called the personal statement, plays a vital role in the college application process. It's a chance for applicants to reveal aspects of their personality, experiences, aspirations, and abilities that aren't reflected in their grades or test scores. Here's what you need to know:
Purpose of the College Essay
The essay allows you to tell your story in your voice and distinguish yourself from other applicants. It's a platform to showcase your strengths, explain situations needing context, and demonstrate your writing skills.
 Understanding the Prompt
Each year, the Common App provides a set of essay prompts. While the prompts may vary, the overarching theme is a request to share something meaningful that gives a deeper understanding of who you are. Selecting a prompt that resonates with you and allows you to showcase an important aspect of your personality or life experience is important.
Structure and Content
A successful essay typically has a clear focus, showcasing one theme or story. Start with an engaging introduction to draw the reader in, use the body to tell your story or express your ideas, and end with a strong conclusion that encapsulates your theme.
 Authenticity and Honesty
The most successful essays are those that are authentic and sincere. Be true to yourself and your experiences. Authenticity resonates more with admissions officers than over-exaggeration or fabrication.
Revisions and Proofreading
Expect to write multiple drafts. The first draft is for getting your ideas down. Subsequent drafts are for refining your message and correcting grammar, punctuation, and spelling. Proofreading is a must. Errors can give the impression of carelessness.
Word Count
For the Common App essay, you are typically asked to write an essay between 250-650 words. Stay within these limits but get close to the maximum word count, as it gives you more room to express yourself and provide a fuller picture of who you are.
Outside Feedback
Getting feedback from others can be very beneficial, but remember, ultimately, the essay needs to remain true to your voice and message. Teachers, guidance counsellors, and family members can be good resources for constructive criticism.
Start Early
Starting the process early allows ample time for reflection, selecting the best topic, drafting, revising, getting feedback, and proofreading.
Remember, the college application essay aims to create a positive impression that differentiates you from other candidates. Remain authentic and invest time and effort into the process. You can submit an essay that you're proud of and represents you well.
Which College Application Platform Should I Use?
Choosing a college application platform largely depends on the schools you plan to apply to, as different schools accept different applications. Here are some of the most widely used college application platforms:
 Common Application (Common App)
The Common App is the most widely used application platform, accepted by more than 900 colleges and universities in the U.S. and around the world. It simplifies the process by allowing you to complete one application and submit it to multiple schools.
Coalition for College (Coalition App)
 Over 150 schools accept this platform. It emphasizes providing equal access to the college application process and offers tools for under-resourced schools and students.
 Universal College Application (UCA)
 Although less widely accepted than the Common App or Coalition App, the UCA is an option for several dozen colleges and universities. It aims to provide a streamlined application process for students and counsellors.
ApplyTexas or MyCoalition:
These are state-specific platforms for public colleges and universities in Texas and California, respectively.
Individual College Applications
Some colleges and universities have their application systems. It is more common for larger state universities and highly selective colleges.
To decide which platform to use, you should:
Review your school list
 If all the schools on your list accept the Common App, it is most efficient to use that. But if some schools only get the Coalition App or their application, you might need to use multiple platforms.
Consider the essay prompts.
Different platforms might have other essay prompts. Review these prompts and consider where you could most effectively tell your story.
Think about usability
 Look at each platform and decide which is most intuitive and easy to use.
Take advantage of unique features.
For example, the Coalition App offers a "locker" to store documents, projects, and other materials throughout high school, which can help prepare your application.
Remember, each platform has the same goal – to help you apply to college. The best one for you depends on your situation and needs.
What Are the Other Key Components of a College Application?
College applications involve several key components that collectively provide a comprehensive picture of the applicant. Here are some of the most important elements:
High School Transcript
It is one of the most critical components of your application. It shows your grades from all your high school years, the rigour of your coursework (like honours, AP, IB, or dual enrollment classes), and your graduation date. It gives the admissions committee a clear view of your academic progress.
Standardized Test Scores
 Many colleges require SAT or ACT scores, although an increasing number of colleges are becoming test-optional or test-flexible due to the COVID-19 pandemic. Some schools may also require or consider SAT Subject Tests, AP Scores, or IB scores.
 Letters of Recommendation
Most colleges require one to three letters of recommendation, typically from your high school teachers, a counsellor, or sometimes an employer or coach. These letters should provide insights into your character, work habits, and accomplishments from individuals who know you well academically or professionally.
 Resume or Activity List
 It is where you list your extracurricular activities, employment, internships, or community service. It shows what you do outside the classroom, indicating your interests, skills, and commitments.
Personal Essay
 As part of the Common App, Coalition App, or other applications, the essay is your chance to show who you are beyond your grades and test scores. Some colleges may also require additional supplemental essays.
 Interview
Not all, but some colleges offer or require interviews, either with an admissions officer or an alum representative. It can be another opportunity to express your interest in the school and to provide more context about your experiences and goals.
 Supplemental Materials
 Some colleges allow or require additional submissions like an art portfolio, music recordings, or evidence of special accomplishments.
College-Specific Requirements
Some colleges or specific programs may have additional requirements. For example, some might ask for a graded paper, other essays, or specific tests.
Application Fee
Most colleges require payment to submit your application, although fee waivers are available for those who qualify.
Preparing these components can take significant time and effort, so starting the process early and staying organized is essential. Ensure you understand what each college on your list requires, as each may differ slightly.
Do I Need to Submit a Resume?
While a resume is not always a required part of the college application process, it can be a beneficial supplement. It largely depends on the school or program you're applying to, as requirements can vary.
A resume can provide a more detailed view of your experiences, accomplishments, skills, and interests than the activity section of the Common Application or other college application platforms. It can include part-time jobs, internships, volunteer work, extracurricular activities, academic achievements, awards, and special skills.
Here are a few scenarios where you might want to consider including a resume with your college application:
Your Application is Activity-Heavy
 If you've been involved in a wide variety of activities, or if you've held numerous leadership positions and can't fit everything into the designated spaces on the application, a resume can allow you to include all your experiences without limitation.
The College Specifically Asks For It
 Some colleges or specific programs, such as business or engineering, might request or recommend that you submit a resume.
Scholarships or Special Programs
 You may be asked to submit a resume if you apply for certain scholarships, honours, or specialized programs.
Demonstrating Relevant Experience: 
Suppose you're applying for a specific program or major and have relevant experience in that area (like internships, projects, or related extracurriculars). In that case, a resume can help you highlight these experiences.
 Interviews
If you have a college interview, bringing a copy of your resume can be helpful.
While a resume can provide additional information and context for your application, it's important to ensure it's well-organized, clear, and professional. Tailor your resume to highlight the most relevant experiences and accomplishments, focusing on quality over quantity.
Colleges have different policies regarding supplementary materials, so check each college's guidelines before submitting a resume or any other additional documents.
 How Much Do College Application Fees Cost?
College application fees typically ranged from $25 to $90, with many landing in the $50 to $75 range. However, the exact cost can vary widely depending on the specific school.
As of 2023, while I can't provide exact figures, these fees may have risen slightly due to inflation and other factors. You should check the official websites of the colleges and universities you're interested in for the most accurate and up-to-date information.
It's important to note that application fees can increase quickly, especially if you apply to multiple schools. However, fee waivers are available for students who demonstrate financial need. The Common Application, Coalition Application, and many individual colleges offer fee waivers, and their websites usually provide eligibility guidelines.
If you're an international student, keep in mind that application fees for international applicants can sometimes be higher than for domestic students. Additionally, some highly selective colleges and universities have removed application fees entirely to encourage a more diverse range of applicants.
The cost of applying to college isn't just the application fee; it can also include costs associated with standardized testing, score reporting, travel for campus visits, and other related expenses. Planning can help you budget for these costs and explore options for reducing them, such as fee waivers, free score reports, and virtual college tours.
 How Can I Get a College Application Fee Waiver?
College application fee waivers can help reduce the financial burden of college applications, especially for students applying to multiple schools. There are several ways to obtain a fee waiver:
The Common Application
If you're using the Common Application, there's a section where you can indicate that you qualify for a fee waiver based on specific eligibility criteria related to financial need. These criteria include being enrolled in or eligible for the Federal Free or Reduced Price Lunch program, a federal, state, or local program that aids students from low-income families, and more.
The Coalition for College Access
Like the Common App, the Coalition App has fee waiver provisions for eligible students. The eligibility criteria are listed on their website and are similar to those used by the Common App.
College Board:
 Suppose you're taking the SAT or SAT Subject Tests and are eligible for a fee waiver for these exams. In that case, you're automatically eligible for college application fee waivers. The College Board provides four fee waivers directly to eligible students that they can use at participating colleges.
 NACAC (National Association for College Admission Counseling)
You can download the NACAC Request for Admission Application Fee Waiver form from their website. The state requires a school counsellor's signature to confirm your eligibility.
 Directly from the College
 Some colleges offer their fee waivers. Check the admissions page of the college's website or contact the admissions office directly to inquire about this.
ACT
 If you've taken the ACT with a fee waiver, the ACT will send you four college application fee waivers.
You must demonstrate financial need to be eligible for a fee waiver in all cases. If you need clarification on whether you qualify or if you need a fee waiver but don't meet the specific eligibility criteria, it's worth reaching out to the admissions offices of the colleges where you're applying. Many colleges are committed to ensuring that application fees help students hope to use.
 Using a College Visit to Decide Where to Apply
Visiting a college campus can be valuable in deciding where to apply. It provides an opportunity to experience the campus atmosphere firsthand, interact with students and faculty, and gain insights beyond what you can find on a website or brochure. Here's how to make the most of a college visit:
Tour the Campus
 Join a guided tour if one is available. It typically includes viewing dorms, academic buildings, dining facilities, libraries, sports facilities, and other significant spots on campus.
Attend Information Sessions
Many colleges offer information sessions where admissions officers provide an overview of the school, the application process, academic programs, and campus life. These sessions can be an excellent source of detailed information and offer an opportunity to ask questions.
Sit in on a Class
 Attending a class can give you a feel for the academic style and rigour of the institution. Note the size of the course, the professor's teaching style, and the student's engagement.
Meet with Professors or Advisors
If you have a specific area of interest, try to arrange a meeting with a professor or advisor in that department. It can provide valuable insight into the strength and focus of that particular program.
Talk to Current Students
 Current students can give you a candid view of what life is like at the school. Ask about their experiences, the school culture, what they like and dislike, and any advice they have for prospective students.
Explore the Surrounding Area
Check out the local town or city. Consider whether you can see yourself living there for four years and determine what resources, activities, and opportunities are available.
Overnight Stays
Some colleges offer the option for prospective students to stay overnight with a current student. This immersive experience can provide a more authentic glimpse into campus life.
 Reflect and Take Notes
After each visit, please write down your impressions while they are still fresh. Consider the academic programs, community, opportunities, and overall vibe. Did it feel like a place where you could thrive?
Remember, virtual tours and online information sessions can also be beneficial if physical visits aren't feasible due to distance, cost, or other factors. Many colleges now offer extensive online resources and virtual events to help prospective students get a feel for the campus and community.
When Can I Start Working on My College Application Through the Common App?
The Common Application typically opens for the new application cycle on August 1 each year. It is when you can begin filling out the application for admission for the following fall. The exact date can vary slightly from year to year, so it's always a good idea to check the official Common App website for the most current information.
Even though the new application doesn't open until August 1, you can still start working on parts of your application before that date. The essay prompts for the Common App are usually released well in advance (often in the winter or spring prior), which gives you time to begin brainstorming and drafting your essay.
Also, you can start compiling the other materials you'll need for your application, such as your high school transcript, standardized test scores (if the schools you're applying to require them), and a list of your activities and honours.
Furthermore, the Common App rolls over some information year-to-year. Create an account before August 1. You can enter basic information (like your name, address, and high school details), which will be saved and transferred over when the new application opens.
Remember, while it's great to start early, it's also important to take your time and not rush the process. Be thoughtful and thorough in filling out your application, and review everything carefully before you submit it.
How to Complete the Common Application
Completing the Common Application involves several steps. Here's a step-by-step guide:
Create Your Account
 Start by creating an account on the Common Application website. You can do this anytime, and some of your basic information will roll over when the new application opens on August 1.
General Application Information
The Common Application will ask you to provide detailed personal information. It includes your name, address, date of birth, phone number, demographic data, citizenship status, high school details, parental notification, and more.
 College List: 
Add the colleges to which you plan to apply. You can search for colleges by name, deadline date, state, or country or by using other filters like test policy.
Academic History 
You must provide information about your high school, including the courses you've taken and your grades. If you've taken college-level courses or attended multiple high schools, you must include those details.
 Test Scores:
 If the colleges on your list require or recommend them, you can self-report your SAT, ACT, AP, IB, TOEFL, IELTS, or PTE Academic scores.
Activities and Honors:
 The Common App allows you to list up to ten activities, including clubs, sports, employment, and volunteer work. You can also list any honours or awards you've received.
 Personal Essay: 
The Common App requires a personal essay, which is your chance to share more about yourself. Choose one of the provided prompts and write an essay of 250 to 650 words.
College-Specific Questions and Essays
After you add colleges to your list, you'll see that each has specific questions and supplemental essays. These could be your reasons for applying, academic interests, or other topics.
Recommendations and Reports:
 Depending on the colleges you're applying to, you may need to submit letters of recommendation from teachers, a counsellor report, and other documents.
 Review and Submit: 
Carefully review your entire application for any errors or omissions. Then, when you're ready, you can submit your application. Remember that you'll need to pay the application fee (unless you have a fee waiver) for each college you apply to.
How Long Does It Take to Fill Out an Application?
The time it takes to complete a college application can vary greatly depending on several factors. These can include the complexity of the application, how many essays are required, whether you need to gather additional materials (like letters of recommendation or transcripts), and how much time you spend revising and editing your responses.
Suppose you're using a platform like the Common Application, which allows you to apply to multiple schools using one application. In that case, you'll spend a substantial amount of time filling out the main application that goes to all schools. It includes your personal information, academic history, activities, and essay. This part of the process alone could take several hours to a few days, depending on how much time you spend on the paper.
Each school on the Common App may also have its supplemental questions or essays. Some schools only have a few short-answer questions, while others may require additional long pieces. Again, the time this takes can vary significantly. You might spend an hour in a school with only a few short questions or several days in a school with multiple essays.
A good rule of thumb is to start working on your applications at least a few months before they're due. It gives you plenty of time to work at a comfortable pace, revise and edit your essays, gather any additional materials, and deal with any unexpected issues that might arise.
Remember, it's not just about getting the application done; it's about putting your best foot forward and ensuring your application is as strong as possible. That often means revising, getting feedback, and refining your application until it truly represents you and your abilities. Don't rush the process; your application time is an investment in your future.
What Are the Common App Essay Prompts, and Where Can I Find Them?
The Common Application essay prompts are updated yearly. They are usually available on the Common Application website in the late winter or early spring for the upcoming application cycle. The prompts provide a wide range of possibilities for students to express something meaningful about themselves.
You should check the official Common App website or with your guidance counsellor for the most recent prompts. The 2021-2022 prompts were.
Some students have a background, identity, interest, or talent so meaningful they believe their application would be complete. If this sounds like you, please share your story.
The lessons we take from obstacles can be fundamental to later success. Recount a time when you faced a challenge, setback, or failure. How did it affect you, and what did you learn from the experience?
Reflect on a time when you questioned or challenged a belief or idea. What prompted your thinking? What was the outcome?
Describe a problem you've solved or would like to solve. It can be an intellectual challenge, a research query, or an ethical dilemma— anything of personal importance, no matter the scale. Explain its significance to you and what steps you took or could be taken to identify a solution.
Discuss an accomplishment, event, or realization that sparked personal growth and a new understanding of yourself or others.
Describe a topic, idea, or concept you find so engaging that it makes you lose all track of time. Why does it captivate you? What or who do you turn to when you want to learn more?
Share an essay on any topic of your choice. It can be one you've already written, one that responds to a different prompt, or one of your designs.
These prompts offer a variety of angles to approach your essay, and they allow for an open-ended response, with an option even to choose your topic. When choosing a prompt, consider which one will enable you to share a story representing your individuality, growth, and character most compellingly and authentically.
What Should I Do if I Run Into Problems With the Common App?
If you encounter problems with the Common App, there are several resources available to help you:
Common App Help Center
The Common App website has a Help Center that answers many common questions and issues. You can browse by topic or search for specific questions.
 "Contact Us" Feature
 If you can't find the answer in the Help Center, you can use the "Contact Us" feature to send a message to the Common App's support team. Ensure to provide as much detail as possible about your issue, including any error messages you see.
 Common App Solutions Center:
 The Common App also has a Solutions Center, which provides more detailed guides and resources for applicants, recommenders, and others.
 High School Guidance Counselor: 
Your school counsellor can be an excellent resource, as they likely have experience with the Common App and may be able to help you troubleshoot problems.
Technical Support:
 Contact the Common App's technical support if you're facing technical issues, such as trouble logging in, glitches, or errors.
Remember, starting your application well before the deadline is important to allow time to resolve any issues that may arise. If you encounter a problem close to the deadline, contact your colleges' admissions offices to inform them about the situation. They understand that technical issues can occur and will often be accommodating if they know you're actively trying to solve them.
Lastly, keep a record of all correspondence when dealing with a problem, including dates, names, and details of the conversations. Having this information on hand can be helpful if the issue needs to be escalated.
Can I Get Fee Waivers for the Common App?
Yes, fee waivers are available through the Common Application for students with certain eligibility criteria. These waivers aim to ensure that application fees do not hinder any student who wishes to apply for college.
In the "Profile" section of the Common App, a question asks if you feel that your financial circumstances might qualify you for an application fee waiver. If you select "Yes," you'll be asked to indicate the reason(s) why you believe you're eligible based on the following criteria:
You have received or are eligible for an ACT or SAT testing fee waiver.

You are enrolled in or eligible to participate in the Federal Free or Reduced Price Lunch program (FRPL).

Your annual family income falls within the Income Eligibility Guidelines the USDA Food and Nutrition Service sets.

You are enrolled in a federal, state, or local program that aids students from low-income families (e.g., TRIO programs such as Upward Bound).

Your family receives public assistance.

You live in federally subsidized public housing, a foster home or are homeless.

You are a ward of the state or an orphan.

You can provide a supporting statement from a school official, college access counsellor, financial aid officer, or community leader.
Suppose you indicate that you qualify for a fee waiver. In that case, you will not be charged an application fee by the colleges you apply to through the Common App. Remember, it's crucial to be honest when reporting your financial circumstances. If a college has any questions or needs additional proof, they will contact you directly.
Suppose you need clarification on whether you qualify for a fee waiver. In that case, you should speak with your high school counsellor or a trusted teacher. They can provide guidance based on their understanding of your situation.
What Tips Can Make Filling Out the Common App Easier?
Filling out the Common Application can be a complex process, but here are some tips to make it easier:
Start Early:
 One of the best ways to avoid stress is to start your application before the deadline. It gives you ample time to gather all necessary information, write and revise your essay, and address any unexpected issues that might come up.
Read Instructions Carefully: 
Each section of the Common App comes with specific instructions. Make sure to read these carefully to understand exactly what information is required.
 Gather Information Ahead of Time: 
Before you start filling out the application, gather all the necessary information. It includes your high school transcript, standardized test scores, a list of extracurricular activities, and contact information for your recommenders.
 Be Honest and Authentic:
 Be honest and authentic when filling out the application and writing your essay. Admissions officers want to get to know you as an individual. Don't try to present yourself as someone you're not.
 Use the Additional Information Section Wisely: 
The Common App includes an Additional Information section where you can consist of anything that doesn't fit elsewhere in the application. It could be an explanation of a bad grade, details about a significant extracurricular project, or context for your family's financial situation. However, you don't have to fill this section if you have nothing to add.
 Proofread Everything: 
Typos or grammatical errors can detract from the overall quality of your application. Be sure to proofread everything before you submit it thoroughly.
 Ask for Help if Needed:
 If you have problems or questions, don't hesitate to ask for help. Your school counsellor, teachers, or the Common App's support team can all assist.
Don't Forget About Supplements:
 Remember, many schools require additional essays or short answer responses. Make sure to allocate time for these.
 Check Each College's Requirements
Some colleges have specific requirements that others don't. It might include particular SAT Subject Tests, portfolios for arts programs, or additional letters of recommendation.
 Submit Early
Aim to submit your application a few days before the deadline. This way, if there are any last-minute technical issues, you'll have time to address them.
Remember, the application is your chance to show colleges who you are beyond your grades and test scores. Take the time to make sure your application is as strong as it can be.
 Do I Have to Use the Common App to Apply to College?
You don't have to use the Common Application to apply to college. Still, it can streamline the process if the colleges you're interested in are among the more than 900 member institutions that accept it. Other platforms you might consider include:
The Coalition for College (Coalition Application)
 Like the Common App, the Coalition Application allows you to apply to multiple schools with one application. Over 150 colleges and universities use it.
The Universal College Application (UCA)
 Although less widely used than the Common or Coalition Applications, the UCA is accepted by a small number of colleges and universities.
 Individual College Applications
Some colleges have applications you can fill out instead of (or in addition to) using a platform like the Common App, Coalition Application, or UCA. Always check each college's admissions website to see what they accept.
 Statewide Applications
Some states have a single application that can be used to apply to multiple public colleges and universities within that state. Examples include the California State University (CSU) and ApplyTexas applications.
 Common Black College Application (CBCA)
With the CBCA, students can apply to any number of 60 Historically Black Colleges and Universities (HBCUs) with one application.
When deciding which platform to use, consider factors such as which platforms your schools accept, the fees associated with each forum, the platform's ease of use, and the support available. Remember that each platform will have essay prompts and requirements, so review these carefully before you start your application.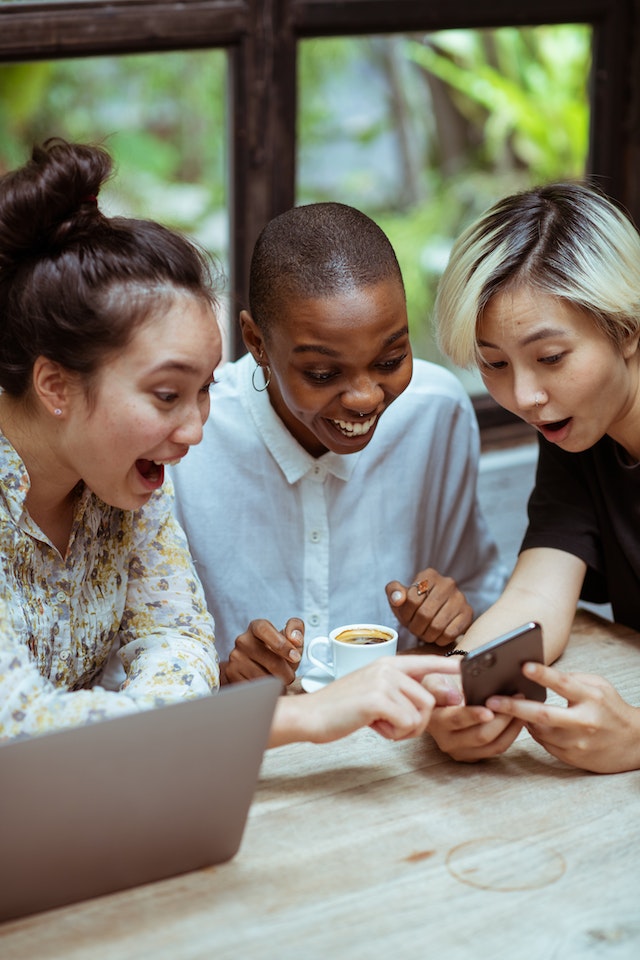 Do Colleges Care if I Use the Common App or a Different Platform?
In general, colleges do not have a preference for which application platform they use as long as they accept applications through that platform. It includes the Common Application, the Coalition for College, the Universal College, or the school's application. The important thing is that you complete all the required sections and submit the application by the deadline.
Admissions officers are more interested in the content of your application – your academic record, essays, letters of recommendation, and extracurricular activities – than in which platform you used to submit it. They want to see who you are as a student and person, not which application you used.
However, it's important to note that the application process can vary slightly between platforms. Different platforms may have other essay prompts or separate sections to fill out. Review the requirements of each forum before you start your application to ensure you can provide all the necessary information.
Also, always double-check each college's application requirements on their official website. Some colleges prefer or require you to use a specific application platform. Others might accept multiple platforms but have additional requirements or supplemental questions on one platform or the other.
In conclusion, focus on completing a thorough, well-crafted application, and choose the most convenient platform for you and acceptable to the colleges you are applying to.
How Does the Common App Work for Transfer Students?
The Common Application is for more than just first-year students. Transfer students can apply to over 650 member colleges and universities using the Common App. The transfer application process is similar to the first-year application process, but there are a few key differences:
Transfer Application
 Transfer students fill out a different version of the Common App designed specifically for them. This application includes sections on college coursework, reasons for transferring, and other information relevant to share with applicants.
 College Report
It is a form completed by an official at your current or most recent college, such as a dean or registrar, confirming that you are in good standing at that institution.
 Academic Evaluation
It is a recommendation letter written by a college professor or instructor. Some colleges may require more than one academic evaluation.
Official College Transcripts
 Transfer students must submit official transcripts from all postsecondary institutions they've attended. It includes transcripts for any dual enrollment courses taken while in high school.
 Final High School Transcript
 Most colleges also require an official high school transcript showing your graduation date.
 Standardized Test Scores
Some colleges require transfer applicants to submit SAT or ACT scores, especially if they have completed less than a certain number of college credits. Check with each college for their specific requirements.
College-Specific Requirements
In addition to the general Common App requirements, individual colleges may have additional requirements, such as supplemental essays or other letters of recommendation.
Remember to start your application well before the deadline to give yourself ample time to gather all necessary materials and complete all required sections. Be sure to carefully review all requirements for each college to which you're applying. If you have any questions or issues, don't hesitate to contact the Common App's support team or your college's admissions office.
Changes for the 2022-23 Common App
Typically, the Common App makes periodic updates based on feedback from students, educators, and colleges to improve the user experience and adapt to the evolving needs of applicants. Changes can range from technical improvements and new features to updated essay prompts or new member institutions.
To find out what changes have been made for the 2022-23 application cycle, visit the official Common App website or consult a school counsellor or college admissions professional. They should have the most updated information about changes for the current application year.
Conclusion
The Common Application is a powerful tool for prospective college students, offering the convenience of a centralized application process for numerous institutions across the globe. It promotes a more accessible and equitable approach to college admissions, allowing students to showcase their personal and academic profiles to multiple colleges through a single platform. However, while it streamlines the application process, students should remember that each university may have additional requirements, and it's important to review each school's specifications before submission thoroughly.