The Law School Admission Council (LSAC) is a crucial component in the law school application process for countless aspiring lawyers worldwide. While the organization is based in the United States, it has a significant international reach, including a substantial presence in Canada.
What is LSAC?
Before we discuss LSAC's activities in Canada, let's first understand what the organization entails. Established in 1947, LSAC is a non-profit organization that offers unique, state-of-the-art products and services to ease the law school admission process for schools, their applicants, and potential law students worldwide.
These services include administering the Law School Admission Test (LSAT), a standardized exam required for admission to all LSAC-member schools and many other law schools across the globe. Furthermore, LSAC provides services like comprehensive admission software, research, and statistical information to its member law schools to facilitate admission.
LSAC in Canada
Canada, home to many prestigious law schools, participates significantly in LSAC's activities. Nearly all Canadian law schools are members of LSAC, and many require the LSAT for admission, making LSAC's role vital in the Canadian legal education landscape.
The LSAT is administered multiple times a year across various locations in Canada, ensuring aspiring law students from the country can conveniently take the test. Furthermore, LSAC's Law School Admission Information Service (LSDAS) is fully accessible and highly useful for Canadian applicants, streamlining the application process for students and institutions.
Cooperation between LSAC and Canadian Law Schools
LSAC closely cooperates with Canadian law schools to ensure its services remain tailored to the unique needs of Canadian students and institutions. This cooperation manifests numerous ways, from sharing pertinent research and data to providing resources to support equity and access initiatives in Canadian legal education.
Moreover, LSAC organizes forums and events in Canada, helping students understand the law school admission process and offering opportunities to network with representatives from law schools across North America.
Who Can Apply Through LSAC to Canadian Law Schools?
The Law School Admission Council (LSAC) is a non-profit organization that facilitates the law school application process primarily in the United States, Canada, and Australia. Its services, including the Law School Admission Test (LSAT) and the Credential Assembly Service (CAS), are used by aspiring law students worldwide.
Prospective Law Students
Anyone interested in pursuing a legal education at LSAC-member law schools can use LSAC's services. This includes:
Current undergraduate students looking to pursue a law degree upon graduation.
Working professionals interested in going to law school, either to switch careers or to enhance their current careers.
International students from outside Canada who want to study law in Canada.
LSAC Services
Key services provided by LSAC that can be utilized by prospective law students include:
Law School Admission Test (LSAT): The LSAT is a standardized test required for admission to all LSAC-member schools. It is designed to assess key skills needed for success in law school, including reading comprehension, analytical reasoning, and logical reasoning.
Credential Assembly Service (CAS): The CAS simplifies the law school application process by consolidating academic records and letters of recommendation into a single report sent to all law schools to a student applies.
Law School Forums: These events allow prospective law students to meet with representatives from different law schools and ask questions about their programs.
International Applicants
International students are welcome to apply to Canadian law schools through LSAC. International academic credentials will be evaluated by LSAC as part of the CAS. This service helps law schools better understand international grades by converting them to a standardized format.
Please note that English proficiency is crucial for success in law school. If English isn't your first language, you might be required to provide proof of English proficiency, such as TOEFL or IELTS scores, depending on the individual law school's requirements.
Admission Process for International Students LSAC in Canada
As an international student aspiring to attend law school in Canada, the Law School Admission Council (LSAC) is an important organization you will likely engage with during your admission journey. Here is a guide to understanding and navigating the LSAC admission process in Canada.
Register with LSAC
The first step is to create an account with LSAC. This account is central to the application process, allowing you to register for the Law School Admission Test (LSAT), apply to law schools, and access various services LSAC provides. You can register through LSAC's official website.
Take the LSAT
Almost all Canadian law schools require the LSAT for admission. The LSAT is a standardized test that assesses reading comprehension and logical and verbal reasoning proficiencies. The test is administered yearly in numerous locations worldwide, in Canada and internationally.
Credential Assembly Service (CAS)
International students must register for the LSAC's Credential Assembly Service (CAS). CAS prepares a report for each law school you apply to, which includes a summary of your academic work, copies of all undergraduate and graduate transcripts, letters of recommendation, and English proficiency exam scores if your first language is not English.
TOEFL/IELTS Score
If English is not your first language, you might need to take an English language proficiency test like the TOEFL or IELTS. Check with the individual law schools to find out their specific requirements.
Transcripts and Letters of Recommendation
You should arrange to have all of your academic transcripts sent to LSAC. Also, LSAC provides a letter of recommendation service as part of the CAS. Ask individuals who know you well and can speak to your qualifications and suitability for studying law to write these letters.
Application to Law Schools
Once you have completed the LSAT and CAS registration, you can apply to Canadian law schools directly through your LSAC account. The LSAC's website provides comprehensive resources to aid you in this process, including information about individual law schools.
Visa and Study Permit
Suppose you're accepted into a Canadian law school. In that case, you must apply for a study permit and, depending on your nationality, a temporary resident visa or an electronic travel authorization (eTA).
Understanding the Credit Transfer System for International Students through LSAC in Canada
Transferring credits from an international institution to a Canadian law school is a significant consideration for many international students. The Law School Admission Council (LSAC) plays a crucial role in this process by assessing and summarizing academic work through the Credential Assembly Service (CAS).
LSAC's Credential Assembly Service (CAS)
LSAC's CAS is an essential service for international students wishing to study law in Canada. When a student registers for CAS, LSAC requires all official transcripts from every undergraduate and graduate institution attended.
These transcripts are evaluated for international students, and a Credential Assembly Service (CAS) Report is prepared. This report includes an academic summary, copies of all transcripts, LSAT score(s), and copies of any letters of recommendation processed by LSAC.
Transcripts Evaluation
The LSAC does not make final decisions about the transferability of international credits. Instead, they evaluate transcripts; identify the level of study, credit hours, and grades as closely as possible to their U.S. or Canadian equivalents.
Transfer Credits Evaluation by Individual Law Schools
The final decision about accepting transfer credits is made by individual Canadian law schools. After receiving the CAS Report, law schools assess the information according to their credit recognition policies and procedures.
It's worth noting that most law schools in Canada offer professional degrees at the graduate level. Hence, it's typically undergraduate credits that may be transferred, which could influence admission if a student has not completed an undergraduate degree.
Suggestions for Students
Here are some suggestions for international students to facilitate the process:
Start Early: Transcript evaluations can take several weeks, so start this process early to avoid delays in your application.
Understand the Policy: Check the transfer credit policy of the law schools you apply to. These policies can often be found on the law school's website or by contacting their admissions office.
Get Transcripts in Order: Ensure all your transcripts are official and sent directly from the institution to LSAC.
Get a Course-by-Course Evaluation: While LSAC provides a general evaluation, some schools may require a course-by-course evaluation.
 Support for International Students through LSAC in Canadian Law Schools
International students aspiring to attend law school in Canada can access numerous resources and forms of support through the Law School Admission Council (LSAC) and individual law schools. Here's a comprehensive overview of the available assistance:
Support through LSAC
LSAC Account: Registering an account with LSAC gives students access to numerous resources for law school applications, including free LSAT preparation resources, information about law schools, and more.
Credential Assembly Service (CAS): The CAS simplifies the application process by centralizing the collection and distribution of various documents, including transcripts, letters of recommendation, and LSAT scores.
LSAT Preparation: LSAC provides various resources for the LSAT, including sample questions, test preparation books, and free Official LSAT Prep and Official LSAT Prep Plus resources.
Forums and Events: LSAC regularly conducts forums and events that allow students to interact with representatives from various law schools, learn about the application process, and get their questions answered.
Support through Canadian Law Schools
International Student Offices: Many Canadian law schools have offices dedicated to supporting international students. These offices provide various services, including orientation programs, immigration advising, and assistance with accommodation, health insurance, and more.
Academic Support: Law schools offer various forms of educational support, including study groups, tutoring programs, writing centres, and academic advisors.
Career Services: Career services offices can assist students in planning their career paths, preparing for job interviews, and finding internships and job placements.
Mental Health and Well-being Resources: Recognizing the stresses of law school and living in a new country, most universities in Canada offer mental health services, including counselling and wellness programs.
Financial Aid: Financial aid offices can provide information about scholarships, bursaries, and loan options available to international students.
Understanding Education Fees for International Students in Canadian Law Schools
Tuition fees are a significant part of the financial considerations for international students aspiring to study law in Canada. It's essential to understand that these costs can vary greatly depending on several factors, including the law school, the specific program, and the student's nationality.
Undergraduate and Graduate Tuition Fees
In Canada, law degrees are typically considered second-entry, graduate-level programs. This means they often require completion of a bachelor's degree (or at least three years of an undergraduate degree) for admission. Thus, when discussing tuition fees for international law students in Canada, we usually refer to graduate tuition fees.
On average, international students can expect to pay between CAD 25,000 to CAD 40,000 per year for a law degree in Canada. However, these costs can vary widely:
Public Universities: Tuition fees for international students can range from around CAD 15,000 to CAD 40,000 per year.
Private Universities: Tuition fees at private institutions can be significantly higher.
It's crucial to check the specific tuition fees for each institution you're considering.
 The Cost of Legal Education for International Students through LSAC in Canadian Law Schools
Studying law in Canada as an international student entails certain expenses for tuition fees at the chosen Canadian law school and LSAC services, which play a crucial role in the application process.
LSAC Fees
LSAC charges fees for several of its services that prospective law students typically utilize:
LSAT Registration: The cost to register for the LSAT was USD 200. Please check the current fee on the official LSAC website.
Credential Assembly Service (CAS): The CAS, which consolidates your transcripts, letters of recommendation, and LSAT scores into one report, charges a fee of USD 195.
Law School Reports: Each law school you apply to will require a Law School Report from LSAC. The fee for this was $45 per school.
Remember that fees can change, so always check LSAC's website for the most up-to-date information. Depending on financial need, some students may be eligible for fee waivers from LSAC.
Tuition Fees at Canadian Law Schools
Law school tuition varies significantly among Canadian institutions. International students' education can range from approximately CAD 20,000 to CAD 60,000 per academic year, depending on the school and the program. Some factors influencing this cost include:
Public vs. Private Institutions: Public universities generally have lower tuition fees than private institutions.
Location: Schools in larger, more expensive cities may have higher tuition fees.
Program Type: Different law programs (e.g., JD, LLM, or PhD) may have different tuition rates.
In addition to tuition, students should budget for ancillary fees (such as student services, health insurance, etc.), books and supplies, housing, meals, personal expenses, and transportation.
Financial Aid and Scholarships
Many Canadian law schools offer international students scholarships, bursaries, or other financial aid. These may be based on academic merit, financial need, or a combination. Furthermore, international students may be able to work while studying, either on or off-campus, to help offset costs.
Fee Waiver Process for International Students through LSAC in Canadian Law Schools
Understanding that the application process for law school can be financially burdensome for some students, the Law School Admission Council (LSAC) offers a fee waiver program. This program ensures that every qualified individual can access the Law School Admission Test (LSAT) and other LSAC services, regardless of financial circumstances.
LSAC Fee Waiver
LSAC's fee waiver program is primarily designed for applicants residing in the United States, including territories and possessions, and Canada. It covers various costs associated with the law school application process, including:
Two LSATs (including one LSAT Writing)
One CAS registration, which includes the Letter of Recommendation Service and access to electronic applications for all LSAC-member law schools
Six CAS Law School Reports
Applicants must demonstrate extreme financial need to be considered for a fee waiver. LSAC reviews every application individually and considers various factors, including income, assets, expenses, and the number of people in the household.
Application Process
To apply for an LSAC fee waiver, you must complete the application form available in your LSAC.org account. The application includes sections for reporting income and assets, as well as an explanation of why the waiver is necessary.
You must also submit supporting tax documentation. If you live in the U.S. or Canada, you must provide a copy of your most recent tax return or other tax documents.
Limitations for International Students
LSAC fee waivers were only available to those in the U.S., Canada, and Australia. If you're an international student outside these countries, you're not eligible for an LSAC fee waiver. However, financial aid or scholarships might be available from individual law schools or other organizations in your home country or Canada.
Navigating the Scholarship System for International Students in Canadian Law Schools
Scholarships can significantly reduce the financial burden of pursuing a law degree in Canada for international students. Many Canadian law schools and external organizations offer scholarships based on various criteria, including academic merit, financial need, and community involvement.
Scholarships Offered by Law Schools
Many Canadian law schools offer scholarships specifically for international students. These scholarships may cover part or all of the tuition and, in some cases, living expenses. They can be merit-based, need-based, or a combination of both. Some scholarships might also target students from specific countries or regions or those pursuing particular areas of law.
To find out what scholarships a law school offers:
Visit the school's official website and look for the 'Financial Aid' or 'Scholarships' section.
Contact the school's admissions or financial aid office directly.
Scholarships Offered by External Organizations
In addition to university-provided scholarships, numerous external organizations offer scholarships to international students. These organizations can be governmental bodies, non-profit organizations, corporations, or foundations. Such scholarships may require separate applications; eligibility criteria and application processes can vary widely.
Application Process
Here are some general steps to apply for scholarships:
Research: Start your research early to identify which scholarships you might be eligible for. Ensure to check all possible sources – your chosen law school, external organizations, and even your home country might offer scholarships.
Check Eligibility: Carefully read the eligibility criteria for each scholarship. Some may be restricted to certain nationalities, areas of study, or levels of financial need.
Prepare Your Application: Most scholarship applications require some combination of academic transcripts, recommendation letters, a personal statement, and sometimes a specific essay. Some might also ask for evidence of community service or leadership.
Apply Early: Many scholarships have early deadlines – some even a year before the academic year. Keep track of these deadlines to ensure your application is submitted on time.
Follow Instructions: Follow the application instructions precisely, including word limits for essays and document formatting.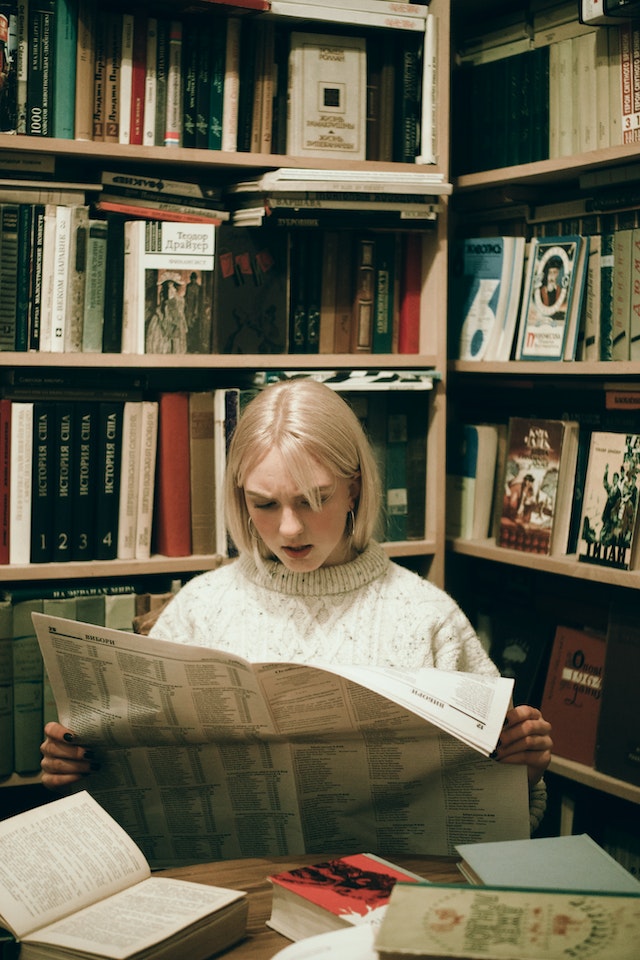 Career Opportunities and Fields for Law Graduates in Canada
Obtaining a law degree from a Canadian law school can open up many career opportunities in various sectors. Graduates can explore options in traditional legal roles, such as law firms, government, and judiciary, or leverage their law degree into careers in business, academia, non-profit organizations, and more.
Traditional Legal Careers
Many law school graduates in Canada follow the traditional path of practising law as solicitors, barristers, or notaries:
Law Firms: Graduates may choose to work in law firms, where they provide legal services to individuals, businesses, and other entities. The size and focus of law firms can vary significantly, from small local firms to large international ones.
Government: Law graduates may also work in government, either as legal advisors, policy developers, or in roles within various ministries and departments. They can also work as Crown Prosecutors.
Judiciary: Some graduates pursue careers in the judiciary, serving as judges or justices after gaining significant experience in legal practice.
Alternative Legal Careers
Graduates can also leverage their law degree to pursue alternative legal careers that utilize their legal knowledge and skills:
Legal Consulting: Law graduates may work as consultants, offering expert advice to organizations on specific legal matters.
Mediation and Arbitration: Some law graduates specialize in conflict resolution, working as mediators or arbitrators to help parties settle disputes outside of court.
Legal Academia: Graduates with a strong interest in research and teaching may choose to work in academia, contributing to legal scholarship and teaching future generations of lawyers.
Non-Legal Careers
Law degrees are highly versatile, and the skills gained in a law program – such as critical thinking, problem-solving, and communication – are transferable to various other sectors:
Business and Finance: Many law graduates find roles in the business world, such as management, human resources, or finance, where their legal knowledge can be a significant asset.
Non-Profit Sector: Law graduates may choose to work with non-profit organizations where they can contribute to social, environmental, or humanitarian causes.
Entrepreneurship: Some law graduates use their legal knowledge to start businesses or become legal-tech entrepreneurs.
Conclusion
While LSAC's headquarters are not physically located in Canada, the organization's presence in the country is undeniable and indispensable. It plays a crucial role in facilitating the law school admission process, providing valuable services to Canadian law schools, and supporting aspiring law students in their journey towards a legal career. As the legal education landscape continues to evolve, LSAC's presence in Canada will likely continue to grow and adapt to better serve the needs of students and institutions alike.