The whole week between Christmas and New Year can also be a big game changer for your company's profitability. If it's done right, you can get more from this period than at the same time during the season. Here are some tips to help you maximize the end-of-the-year success of your retailer.
Markdowns
Have your labels ready by December 26th, and don't wait until January for them. The faster you activate these goods, the sooner you can refresh the store. Many retailers remain until they have "clearance" in January to clear out the product. While this is a good job, it means you're ordering fresh produce in February. It means your store isn't "new" until March.
Staffing
You've used more people than ever before. The traffic will change from selling to keeping it sold—your store staff to help them return to youth exchange. Too many retailers are staffed to deal with returns. Your goal should be to be there to handle exchanges and new sales. Train everyone to recommend selling them when they are making a profit. Also, if you do a lot of gift card turnover before Christmas, then a lot of the traffic will be new sales. Get ready to sell.
Customer Experience
Consider that the day after Christmas also marks the official launch of the gift card season.
People are in your store to use the gift cards they received for Christmas. Think of a few ways to add a little extra to your customer experience. After all, it may be the first time in your store, so you need to wow them.
Advertisements
Reduce your advertising costs. People know your items are for sale—you're in retail!
All materials are for sale. Instead of giving your money to the newspaper, could you provide it to yourself? Or better yet, use some of it to motivate your customer service staff these days. Or use some of it to buy incentives for your customers.
Bounce Backs
Be confident with your returns with customers. He fills his bag with motivation to go back. Customers get out of "shopping pattern" mode in January, so try to keep them shopping in your store with many incentives.
Store environment
Christmas is over. Try to make the store reflect that. Change the music. Take down wreaths, garlands, and December promotional signs and give the shops a new look. Chances are, many of the people who came in were there before Christmas. Imagine how surprised they would be to find a store that looked different than when they were three weeks ago. Plus, no one in retail is doing this, so you tell your customers that you are different, unique, and memorable.
Full Price Merchandising
Earlier, we mentioned getting markdowns on your prices, but this is also a great time to get fresh total-price products out on the floor. Remember, many of these customers use someone else's money (gift cards), so they are more likely to look for the new part than the boss.
And the new items have full margins.
Visual Merchandising
The same applies to your TV products. Remove the "Christmas" screens and give yourself new popcorn in the shop. You feel free to change all the lids and all the display boards, but enough of them to use the shop is required.
CRM
During the holidays, our employees must be more active when entering customer information into CRM. Spend time emphasizing the importance of email addresses and other contact information to the customer. Renew the urgency of your loyalty program. Again, with so many gift cards sold before Christmas, our team can get out of the habit of these essential items.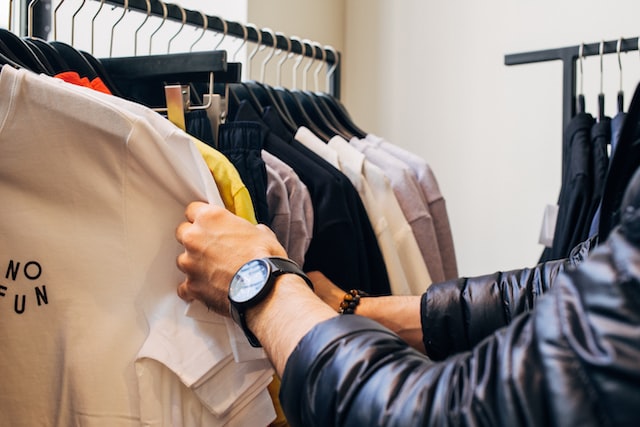 Employee love
Consider that your employees have just gone for at least four weeks of their lives. And now you're asking them to give you even more.
If you have been practicing the ideas to keep your employees healthy during the holidays, then this week, you did what you can see. Starbucks drives you, masseuse in the break room, and lunch on you are just a few ways to show appreciation for everything they have done for you during this sales process.
The bottom line is that other than big sales, customers expected little from retailers this week. Most retailers are "out of gas" and coast until the New Year. If you hit your numbers, it's tempting to sit back and not keep pushing. But there is no better time of the year to delight customers than the week after Christmas. We all know that the last impression is the most important. Be the latest look at the store this year, and be what carries you through the n