A well-maintained roof can add value to your home. If you're planning on selling your house, it can increase the chances of getting a good price because it enhances your curb appeal. When it comes to roofing, a lot goes into the job. Taking the time to learn more about the roofing industry can help you stay prepared and ensure that your home's roof is in good shape.
High-Quality Roofs
Roofing is an integral part of any home, and it should be made with high-quality materials that can withstand the elements. This will ensure that your home remains protected from harsh weather conditions and will also help you save money on repairs and replacements down the road.
In addition, a high-quality roof will be more energy-efficient and keep your home warmer in the winter and cooler in the summer. This will help you lower your electricity and utility bills, and it may even reduce your insurance costs.
Besides saving you money on maintenance, a high-quality roof will add more value to your home. This will make it easier to sell your property, and potential buyers will be more likely to pay a higher price for it.
Investing in a Roof
The roof is a significant part of your home, and you must know how to invest in it correctly. A good roof will help your property function properly, save you money on energy costs and improve its aesthetics.
A roof acts as an insulator and traps heat during the summer and cold air during the winter. This helps your HVAC system maintain the appropriate temperature in your home, saving you money on energy bills.
If you want to sell your home, a new roof is an excellent investment that will add value to your property. It will also give you peace of mind that there are no underlying issues with your roof that could hurt the sale of your home.
The ROI on a roof is typically 60-70%. This means that you should expect to get back a percentage of your investment in the form of a higher selling price for your home.
Keeping Your Roof in Good Shape
Your roof plays a vital role in the health and safety of your home. It protects you and your family from the elements, saves energy, and helps you avoid serious leaks.
It is easy to neglect your roof when focusing on other aspects of your home, but it is essential to keep it in good shape at all times. A leaking or damaged roof can harm your family and cause severe damage to other parts of your home.
Your knowledge about your roof can help keep it in good shape for years to come. It is essential to perform regular maintenance and shingle inspections to ensure that your roof serves you well for as long as possible.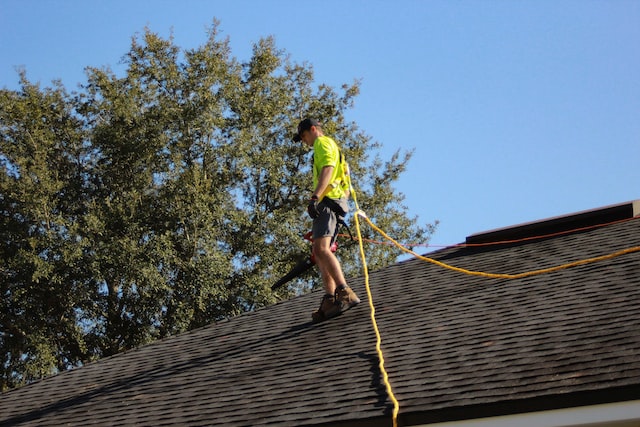 Keeping Your Home Safe
It's no secret that roofing knowledge is paramount when protecting your abode from the elements. Fortunately, there are several things you can do to ensure that your roof is up to the challenge.
One of the most important is to hire a good roofing contractor. They should be well-versed in the latest technological advancements and know the best roofing products and materials for your home or commercial property. They should also be able to recommend the best shingles for your specific needs and offer warranties on their work. They should also be able to demonstrate their mettle by giving you a free inspection of your roof to identify any issues.
Investing in high-quality roofing solutions is a no-brainer if you want to keep your home or business safe. With a little research and a few smart moves, you'll be on your way to a long-lasting roof that you and your family can enjoy for many years.