Mature Love and the reasons for its formation. The article provides advice for preserving the feelings that have appeared in couples with a lot of life experience. It also includes advice on maintaining solid relationships with relatives after the event. Mature Love is something that can bring a skeptical smile to the younger generation. However, the fact remains that this phenomenon is quite common among older people. It is necessary to understand this case to get a clearer picture of the relationship when two experienced people met and fell in love. We describe in this article mature love needs lonely people.
The method for developing relationships between mature people
Life doesn't stop in one place, so lonely hearts try to find their soul mate at any age.
 If mature people have noticed each other, the relationship usually develops as follows:
Lonely …

 This imbalance in the soul has a broad interpretation because you can feel an emptiness within yourself and your partner. If a new relationship is needed, a mature person starts looking for a soul mate who would suit him in all respects.
ØFateful Encounters … This can happen by accident or result from purposeful actions. In adulthood, the external attractiveness of a potentially chosen one is considered, as well as his mental quality.
Look for common interests …

 If a person has at least some life experience, he will try to find a partner who will understand him. The exception is mature ladies who try to appear more beautiful at the expense of younger lovers.

Pairing …

 If people of a respectable age know that they are suitable for each other, this can be the beginning of a serious relationship. This process takes place much faster during youth, but the result is also very predictable.

Developing a relationship …

 Love is a feeling that constantly requires a particular emotional charge. The emotions of mature people usually lead to a whole family because, at this age, passion goes hand in hand with reason.
Essential prerequisites for the formation of a Mature Love
Nothing happens just like that because we coordinate our actions ourselves. Fate is a serious thing, but even sometimes, adjustment is needed.
 Psychologists believe that Love in adulthood can arise for the following reasons:
Common interests …

 Nothing unites experienced people like the opportunity to spend their free time together. If both partners enjoy doing the same thing in their free time, there is a high chance that their couple will develop. They will not have the desire to spend time separately, which destroys even the most substantial feelings.

Similar views on life …

 A common direction in life is an excellent factor in the emergence of mutual feelings. Two souls must sing together to form a solid and stable couple.

In contrast with previous relationships …

 In time, we all learn from our mistakes because life tends to teach some pretty hard lessons. Suppose a person in adulthood once became a victim of a domestic tyrant. In that case, he will look for a calm and balanced companion. They do not look for good from good. Therefore they leave those who poisoned the life of their soulmate.

Tired of a free life …

 In this case, we will focus on uncontrollable bachelors and selfless feminists. Young people give us a lot of potential for vitality, which is sometimes wasted in the wrong direction. Tired of loneliness or temporary relationships, a person in adulthood can look at reality differently. After changing his previous ways of life, he will be able to see the person that fate brought him to the end of his life.

Finding your ideal …

 We are all looking for something that perfectly suits our tastes and desires. You can search for it all your life and find it already in adulthood. It happens instantly when one no longer expects anything from this life. Love erupts immediately, eventually leading to a couple becoming stable.

A similar type …

 We all, at some point, lose our close people who were very dear to us. A loved one in the past may go to another partner or leave this world. After a long period of depression, a mature person can meet someone similar to a lost lover.
Emotions at a respectable age have rather severe reasons for their formation. Passion often clouds the brains of younger people, which is considered normal. As a result, mature partners have a high chance of a happy joint future.
A sign of sympathy between mature people
If we are talking about young people, mutual currents are immediately visible due to simmering passions in front of everyone.
The Love of mature people is quite different from what is described; that's why it looks like this:
A great smile …

 If you like a man, you constantly want to show your feelings when interacting with him. At the same time, the difference in a friendly mood and apparent empathy between two people is immediately visible. At the same time, they understand everything around them, and the lovers of the heart begin to approach each other.

The desire for frequent meetings …

 After apparent signs of attention, the second phase of a mature relationship begins, where people who are interested in each other begin to want to continue getting to know each other. They call back more and more actively, looking for a reason for the next meeting.

Long conversations …

 After spending free time together, the most exciting period of mature relationships begins in the form of intimate conversations. Older people have something to say to each other because their life experience is rich in events and stories, and there is enough time for this.

Introduction to the family

 … It is known that if a mature person is ready to introduce his chosen one to his family, this indicates the beginning of a severe relationship with the couple. There is rarely a person who does not have a loved one, so you still have to introduce your partner whom you like to a close circle.
How to find Love as an adult
Some will find the problem voiced strange because popular opinion says that Love itself comes with time. All this is true, but basically, you fake your happiness. If the years go by without stopping, then it's time to think about finding a soulmate.
It can be done by taking the following methods to solve the problem in your personal life:
Growth club …

 A mature person at a teenage party will look strange if he hasn't planned it himself. Nightclubs are also only suitable for young people who can fall in Love, share and reconcile so late. An older person is ideal for entertainment events where his peers get together. In such associations, several couples are formed when mature people find soul mates.

Marriage organization…

 Young people rarely resort to the services of this organization unless it is a supposed marriage with a foreign partner. A person of this age will not be ashamed to seek help from a professional partner who will help you choose a suitable candidate for a client. In a personal meeting, the client himself will decide for himself how profitable it is to continue the relationship. Still, often the choice comes in the bull's eye.

Online dating …

 Not only young men and women are exploring the vastness of the world wide web, but older people are welcome to visit all kinds of sites. The good thing about the Internet is that it allows everyone to communicate, regardless of where the interlocutor lives. As a result, a mature person has a great chance to meet a person who is interested in him, which in the future can cause him to love the chosen one.

Help from friends …

 In this case, I remember the excellent film "For Family Circumstances," where formed stable pair of mature people through mutual friends. It is worth considering that maybe there is someone in the immediate environment who can arrange a meeting of two lonely hearts. In most cases, the initiative yields a positive result in a relationship with like-minded people.

Attend events …

 Shows, theaters, auctions – all this is a real opportunity to find a person whose heart will light up and whose soul will sing. In such places, you can find your soulmate even in adulthood because, as already mentioned, common interests unite.
There are several ways to solve personal life problems, even in adulthood. Therefore, one should not despair and suffer alone in complete confidence that happiness is impossible. You need to act because time is running out, and you need to think about yourself in terms of a happy old age next to your loved one.
Ways to preserve feelings in the resulting couple
It is possible to create a couple in adulthood. Still, it is essential to maintain warmth and mutual respect in it. It is sometimes not easy to do this because both partners bring the baggage of their past mistakes into the new relationship. However, nothing is impossible in the world, so you should use the opportunity that fate gives for happiness.
Grind options between mature people
It would be wrong to believe that disputes at the initial relationship stage only concern a young and inexperienced couple.
Older people also create walls of alienation between themselves that will help eliminate the following tips:
The approval of the ancient chosen one …

 Not everyone can take such a brave action. Still, it will be almost impossible to keep the created pair without it. Everyone has a life story, which is not always a rosy picture. Therefore, mature people should understand that by letting a new love into their life, they also have to accept their past partner.

Compromise …

 We all have a certain temperament and our own established behavior model. In this case, you should consider that your loved one needs to indulge. At the same time, no one talks about permission, but you still have to make some concessions towards your mature partner to preserve feelings.

Learning from your mistakes …

 Sometimes, we repeat the same actions that cause big problems later. With a conscious relationship in adulthood, it is worth starting a meta-analysis of your activities. It's worth asking yourself questions before the answers come in the form of a breakup.
Running is an essential step in any relationship. Therefore, you need to take a responsible attitude to this phase of the formed relationship. Losing is easy but unwise at a time when fate can give the last chance for happiness.
Communication with children from previous relationships in adult couples
The common phrase that children are our future still has a right to exist. We cannot miss this fact when choosing a new partner for life together.
 It is necessary to make contact with the offspring of the chosen one, which is best organized as follows:
Neglect …

 There is nothing worse than such actions when even grown-up children begin to pester a new family member with their attention. You must balance everything with a rational approach to the problem. The stone destroys the water, so a person with particular baggage of experience will behave in this way.

Positive Modeling Method …

 Children of loved ones need to see that their parent is in good hands. In this case, many problems can arise because jealousy will be present in the situation. Time will put everything in its place, but it is still necessary to make the children of the beloved clear about the seriousness of the relationship with him.

Construction …

 This element is very close to the idea of ​​inconspicuous, but the two parts have slightly different meanings. You can ruin everything with one sharp word directed at the chosen one's child because the parent usually always stands up to protect their children. It does not matter how old the third subject of late contact is because only aggression will result from accepted behavior.
Important! It is always challenging to mature love and welcome strangers into the family because it often brings a lot of negativity. Therefore, it is necessary to coordinate your actions so that everyone is satisfied with the outcome of a mature relationship.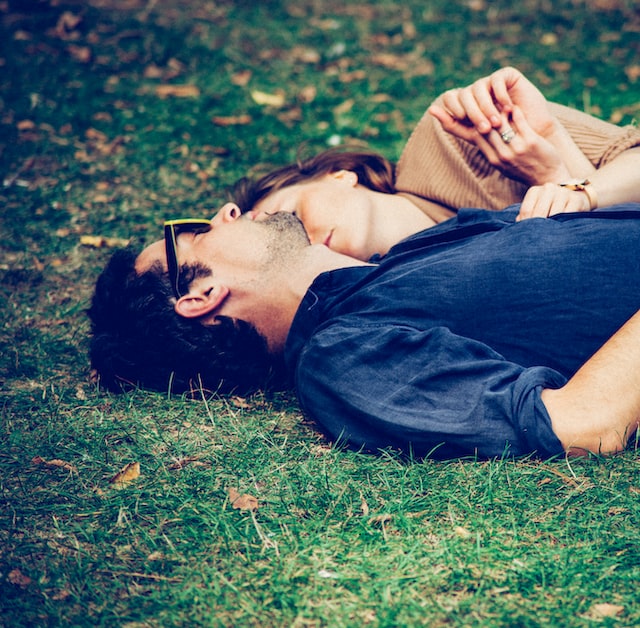 We are maintaining sexual attraction in adult couples.
This problem is much less common among young members. At a respectable age, it is necessary to take this matter more seriously.
The following expert advice will help to save feelings that have been created in such an alliance:
Love for your body …

 In intimate relationships, the external data of the partner plays an important role. It cannot argue that this factor only affects the quality of sex. However, a talented image has not hurt anyone yet, because it can attract the attention of the opposite sex. If it is tough to fix external flaws, then you need to love yourself as you are. After all, the chosen one at once appreciated the future object of passion and highlighted it among other applicants. It means that not everything is so wrong, and it is not worth collecting a complex at home.

Personal care …

 It is an expression a man loves with his eyes and a woman with her ears. Psychologists are ready to argue with this statement because no two people are alike. Effective style, exquisite perfume, and a well-groomed body will always attract the attention of the chosen one. He will no longer notice net wrinkles on the face and skin, which have begun to lose elasticity.

Refuse to have sex if you don't want it …

 There is nothing worse than forced intimacy. We don't always feel good, both physically and mentally. Therefore, the partner has to say with tact that he is very much loved, but at the moment, sex simply will not bring pleasure to both. At the same time, numerous stories are recalled about headaches as a reason for rejecting intimate relationships. It would help if you did not abuse this because the chosen one may start to look away with interest.

Role-playing games: Some

 people have a slightly different meaning to this term, which has a relatively broad sense. You must always be attractive to your partner; age does not matter here. The playfulness of mature people in public looks more than strange. However, when the bedroom doors close behind a couple, no holds can be barred.
Conclusion
Mature Love and relationships in it is a model of wisdom that multiplies with experience. The era of young impulses and mistakes has passed; therefore, preserving the long-awaited happiness gained at a respectable age is essential.