We like caramel cake well, which is why we are very sick of all kinds of recipes where caramel comes into play.
This recipe uses Hershey's Butterscotch pieces, but if they are not available, you can even use cream chocolate or play with some caramel chocolate. It will not be to blame because the caramel sauce that goes on top of the cake makes it so especially good.
It was is who shared this recipe with us http://passion-for-parties.com/.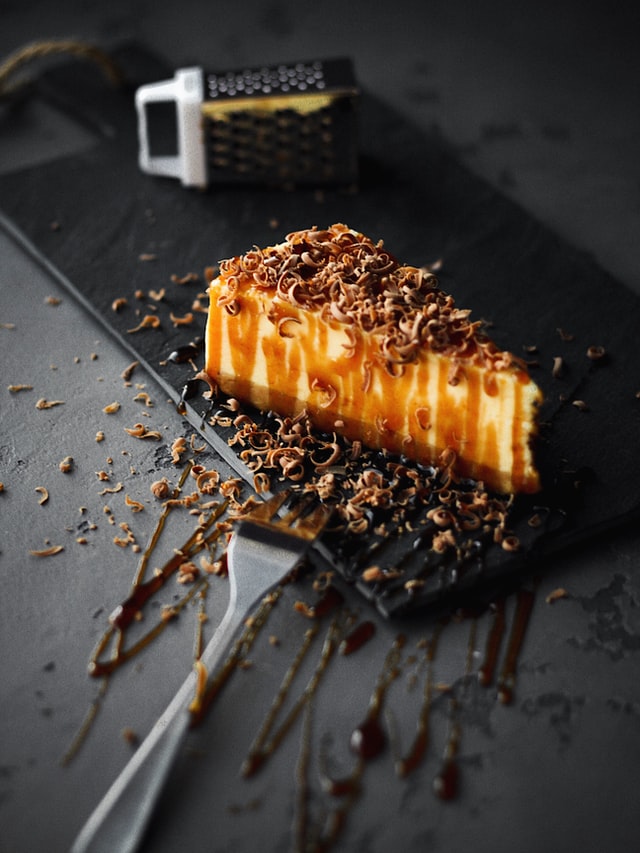 What is needed
115 g soft butter

½ cup sugar

½ boll brown sugar

1 large egg

1 tsp vanilla

1 cup flour

½ baking powder

½ boll butterscotch-
The sauce
115 g soft butter

1 cup brown sugar

1 boll butterscotch

½ teaspoon sea salt

2 tsp vanilla
Method
Preheat the oven to 180 ° C and grease a 20 x 20 cm mould or an 18-20 cm circular mould.

Mix butter, sugar and brown sugar in a bowl. Add egg and vanilla drops and stir well.

Add flour and baking powder and mix everything well.

Mix 2/3 of the Butterscotch pieces together with a spoon or lollipop.

Pour the mixture into the mould and sprinkle the rest of the pieces on top.

Bake for 30-35 minutes and allow the cake to cool for about 20 minutes before pouring the sauce on top.
The sauce
Melt the butter in a saucepan or pan over medium heat.

Add brown sugar, cream and salt and mix well.

Bring to the boil in the mixture, then lower the heat and allow simmering for 5 minutes. Be sure to stir the mixture often.

Remove from the heat and stir in the vanilla drops. The sauce thickens as it cools more.

Pour the sauce over the warm cake.
And enjoy caramel cake!
All ingredients in this recipe are available.