Christmas beads; how can you make them at home? New Year and Christmas holidays are coming soon. That's why it's essential to bake gingerbread with a theme. It is a stimulating and fun activity that is especially fun to do with children.
In recent years, ginger candies have become increasingly traditional. These are pancakes, cakes, buns, thin cookies, and gingerbread from which entire gingerbread houses are put together. That's why I suggest preparing gingerbread in advance to honor your relatives on New Year's and Christmas days. This gingerbread recipe is very versatile. Since one can use one dough for baking gingerbread and cookies simultaneously, it depends on the dough's thickness. If you roll them very thin, you get crispy cookies. If you make them lush, you get gingerbread cookies with a pleasantly pungent aroma.
Also, such gingerbread cookies for Christmas are not only a delicious treat but also a beautiful toy for the Christmas tree. It will especially appeal to children as they can eat the wooden toy. Christmas gingerbread cookies can also be an exciting gift. It's excellent to deliver beautiful, delicious gingerbread cookies to your guests. All Christmas baking recipes are distinguished by the presence of spices in the dough. In addition to ginger, you can add cinnamon, cloves, nutmeg, cardamom, anise, cloves, garlic beans… And for a change, you can use several spices at once.
How do you make Christmas beads?
Calorie content per 100 g – 353 kcal.

Portions – 15-18

Cooking time – 1 hour and 20 minutes
Ingredients:
Wheat – 250 g

Butter – 100 g

Egg – 1 pc.

Honey – 3 tablespoons

Ginger powder – 2 tsp.

Salt – pinch

Baking soda – 1 tsp. without top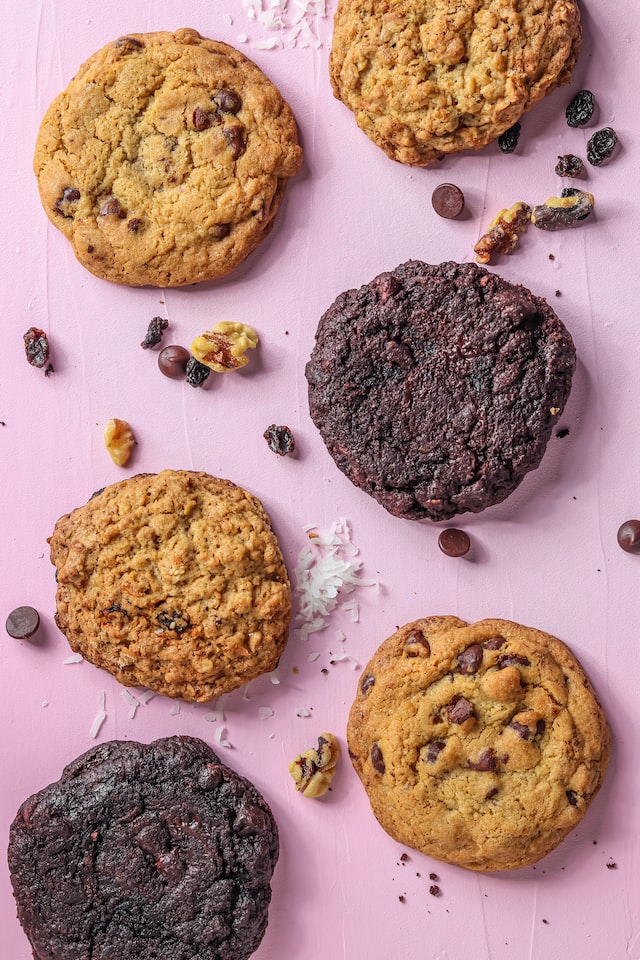 Cooking gingerbread for Christmas beads
Place the flour, salt, baking soda, and ginger powder in a mixing bowl. You can use fresh ginger root instead of ginger powder. To do this, clean it and beat it with a mixer or grate it on a fine grater.

Stir in the flour and ginger.

Mix egg, room temperature butter, and honey in a bowl. Stir the food until it becomes a homogeneous mass. It can be done with a mixer or simply kneaded with a fork.

Pour the egg oil mixture into the flour mixture.

Stir the dough to distribute the food evenly. The dough will be pretty soft. Cover it with foil and refrigerate for half an hour. It will harden a little during this time, and then it will be easy to work with.

After this time, take part of the dough and roll it into a ball you place on parchment paper.

Press down on the bun with your hands, so it crumbles and gets gingerbread. Place the products at a short distance from each other because the gingerbread will expand during baking.

Send the product to an oven heated to 180 ° C for 30 minutes. Sprinkle the gingerbread with powdered sugar or cover with icing. If you want to share them with your friends, put them in a lovely Christmas box or bag and tie them with a ribbon.