Whether you're tipping the hair stylist or someone else at your salon, it can be tricky to know how much to leave. Etiquette experts share their tips to help you make sure you're giving a fair amount.
Most salons don't include tipping in the price of their services, so you'll need to decide how much to leave based on your experience and what type of service you received.
Leaving a Tip
Tips are a great way to show your stylist that you appreciate their work. They are also a way to encourage them to provide excellent service the next time you visit the salon.
The amount you tip is personal and can depend on the type of service you receive. Generally, however, most customers leave at least 10% on the bill.
You should skip the tip if you are genuinely dissatisfied with the results of your hair or if your stylist is extremely rude. Leaving no information is rough, and there are better ways to show your stylist how much you value their work. By knowing the differences between a service charge vs tip, you'll be able to give the right amount to your hairdresser.
Leaving a Flat Rate Tip
If you're looking to tip at the hair salon, there are a few options. You can leave a flat rate tip or calculate a percentage of the total cost of your service.
Most customers give a flat rate tip, which is much easier than figuring out a percentage of the price of each individual service. It also ensures that you're leaving a reasonable amount of money.
Tipping is optional but helps stylists keep their prices in line and make ends meet. It's also an excellent way to show your appreciation for their work.
You should tip at least 15 percent of the cost of your hair service if you are satisfied with the outcome. However, if you were not pleased with the results, it's okay to tip less or even no tip at all.
Leaving a Percentage Tip
Your hair is a significant investment, and it's essential to keep it looking its best. That's why it's crucial to find the right stylist – someone you trust who can deliver on your hair goals.
Whether it's a regular cut and color, or a one-off appointment, etiquette experts say it's always important to tip your stylists appropriately.
If you're a salon regular, it's always worth leaving a 15% to 20% tip (if possible). Tipping this amount is a great way to strengthen your relationship with your stylist and encourage them to continue providing their best service.
For a more extended service, like coloring or adding highlights to your strands, it's also a good idea to tip closer to 22 or 25 percent. This is especially true if the service was long or the result looked fantastic.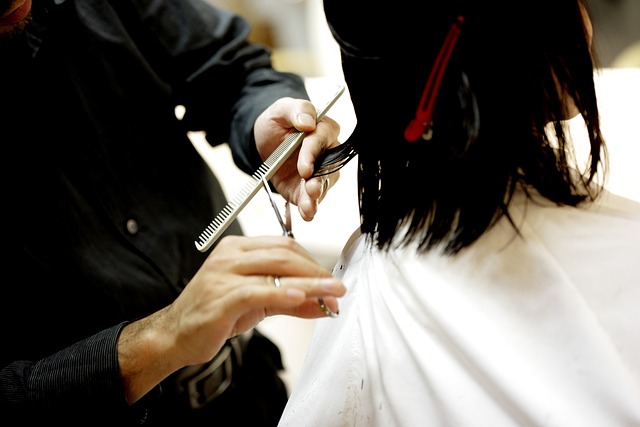 Leaving No Tip
The etiquette surrounding tipping at the hair salon can feel a little hazy. Especially when you have multiple people involved, such as stylists and assistants.
Unless you have an issue with your stylist, leave a standard tip of 15 to 20% of the total amount. But if you're planning on visiting the salon frequently and your stylist goes above and beyond, it may be worth upping that amount.
According to Glamour, a tip can help you build a lasting relationship with your stylist and get better service in the future. But it's also an excellent way to acknowledge that your stylist put extra time and effort into helping you look your best and that you appreciate their hard work.