Attending a wedding as a guest is a joyful occasion, and dressing up for it is part of the excitement. While there's no one-size-fits-all rulebook for wedding guest attire, a few guidelines can help you choose a dress that's both appropriate and fashionable. Here's a comprehensive guide to help you find your perfect wedding guest dress:
 Consider the Dress Code
Always check the wedding invitation for any dress code details. Common dress codes include:
Casual: Think summer dresses, simple maxi dresses, or a chic skirt and blouse.
Semi-formal: Opt for a cocktail dress, a long dressy skirt with a matching top, or a little black dress.
Formal: Long evening dresses or elegant cocktail dresses are the way to go.
Black Tie: This is a notch up from formal – think floor-length gowns and sophisticated, glitzy dresses.
Beach or Destination Wedding: Flowy dresses, maxi styles, or light materials with tropical prints or pastels.
 Mind the Season
Your choice of fabric and color will largely depend on the season:
Spring and Summer: Light fabrics, floral prints, and pastel colors.
Fall and Winter: Velvets, silks, and deeper shades like burgundy, forest green, or navy.
 Stay Respectful
Remember, it's someone else's big day:
Avoid White: This color is usually reserved for the bride.
Keep it Modest: Avoid overly-revealing outfits, especially for religious or traditional ceremonies.
Comfort is Key
Choose a dress you can comfortably sit, dance, and move around in for several hours. If you're opting for heels, consider packing a pair of flats for the dance floor.
Accessorize Thoughtfully
The right accessories can elevate your look:
Jewelry: Statement pieces or simple, elegant jewelry depending on your dress.
Shoes: Consider the venue. If it's outdoor, avoid stiletto heels which may sink into the ground.
Bags: A chic clutch that matches or complements your dress. 
Fit is everything
Even a high-end designer dress won't look good if it doesn't fit properly. Invest in tailoring if needed. It's worth it for a polished look.
Be True to Your Style
While it's fun to experiment, choose a dress that reflects your personal style. If you don't feel like yourself in the dress, it might not be the one.
 Plan Ahead
Especially during peak wedding seasons, popular styles can sell out. Start your search a few months in advance and consider shopping during sales.
Recycle and Reuse
You don't always need a new dress for every wedding. Invest in a versatile dress that you can accessorize differently and wear to multiple occasions.
Selecting the perfect wedding guest dress requires a balance of personal style, comfort, and adherence to any dress codes. Remember, the most important thing is to celebrate the love of the couple getting married. Dress in a way that makes you feel confident and allows you to enjoy the festivities fully. Happy wedding attending!
Benefits of Wearing a Wedding Guest Dress
When you're invited to a wedding, donning an appropriate wedding guest dress isn't just about following tradition or fulfilling the couple's wishes. There are numerous personal and social benefits that come with dressing the part. Here's a look at some of them:
Boosts Confidence and Self-esteem: Wearing a dress that's suited for the occasion can make you feel more confident and comfortable. When you know you look good, you're likely to feel good too, enhancing your overall experience at the wedding.
Shows Respect for the Occasion: Weddings are significant events in people's lives. By wearing a dress that aligns with the formality and style of the wedding, you're showing the couple that you value and respect their special day.
Encourages Social Interaction: Being appropriately dressed can make you more approachable and open to interactions. It can also serve as a conversation starter, helping you bond with other guests.
Captures Memories: Weddings are photographed extensively. By wearing a beautiful guest dress, you ensure that when you look back at the photos in the years to come, you'll be happy with how you presented yourself.
Embraces Cultural and Traditional Practices: Many weddings have cultural or traditional elements. Wearing an appropriate dress can show your acknowledgment and appreciation of these customs.
Enhances the Overall Ambiance: When all the guests are dressed in harmony with the wedding's theme and formality, it creates a cohesive and enhanced aesthetic for the event, contributing to the wedding's overall success.
Opportunity for Personal Expression: Choosing a wedding guest dress allows you to express your personal style and taste, making the act of dressing up enjoyable and a reflection of your personality.
Motivates for Self-care: The process of preparing for a wedding, from selecting a dress to grooming and accessorizing, can serve as motivation for self-care routines like skincare, haircare, and even fitness.
Creates a Sense of Occasion: Wearing a special dress differentiates the wedding day from regular days, making it feel more festive and memorable.
Reinforces the Community Spirit: Dressing up for a wedding emphasizes the communal nature of the event, strengthening the sense of belonging and unity among the attendees.
Wearing a wedding guest dress is about more than just appearance. It's about participating in a shared experience, showing respect, and celebrating a significant event in a manner that enriches both the individual and the community.
Tips for Buying a Wedding Guest Dress
Selecting the perfect dress to wear to a wedding can be both exciting and daunting. To make the process smoother and ensure you choose a dress that makes you feel confident and radiant, consider the following tips:
Understand the Dress Code: Always start by checking the wedding invitation or asking the couple (if appropriate) about any dress code. This will guide your decision regarding the formality and style of your dress.
Consider the Venue and Location: An outdoor beach wedding requires a different dress than a formal ballroom event. Ensure your choice is practical for the location.
Season Matters: Light, breathable materials like chiffon are great for summer weddings, while richer fabrics like velvet are more suitable for colder months.
Stay Within Your Budget: There are beautiful dresses available at various price points. Decide on a budget beforehand and stick to it. Remember, it's not about how much you spend but how you feel in the dress.
Prioritize Comfort: You'll be wearing the dress for several hours, possibly dancing and moving around a lot. Ensure it's comfortable, fits well, and allows for movement.
Avoid White or Off-White: Unless specifically requested by the bride and groom, steer clear of these colors to avoid overshadowing or matching the bride.
Shop Online with Caution: Online shopping offers more variety, but ensure the site has a good return and exchange policy. Always check reviews and size charts before purchasing.
Try Before You Buy: If possible, try on dresses before purchasing. This helps you gauge the fit, see the true color, and feel the fabric.
Think Versatility: Opt for a dress that can be worn on other occasions. This gives you better value for your money and is a sustainable choice.
Accessorize Thoughtfully: Sometimes, a simple dress can be elevated with the right accessories. Consider how you might accessorize the dress before making a purchase.
Give Yourself Time: Start looking for a dress well in advance. This gives you time to shop around, make alterations if necessary, and find matching accessories.
Consult with Other Guests: If you're close to other guests attending the wedding, consider discussing your choices. This can prevent clashes or overly similar outfits.
Consider Tailoring: Even a less expensive dress can look high-end when tailored to fit perfectly. If you find a dress you love but it doesn't fit quite right, consider getting it altered.
Remember Personal Style: While it's essential to adhere to any dress codes or guidelines, ensure the dress you choose resonates with your personal style. You should feel like the best version of yourself in it.
Check Return Policies: Especially if you're unsure, buy from stores or online platforms that have a flexible return policy. This way, if you change your mind, you're not stuck with the dress.
Buying a wedding guest dress is a blend of understanding the wedding's requirements and catering to your personal preferences. With careful consideration and planning, you can find a dress that complements the occasion and makes you shine.
Tricks for Buying a Wedding Guest Dress
When shopping for a wedding guest dress, knowing some insider tricks can help you score the best deals, find hidden gems, and ensure you end up with a dress you adore. Here are some clever hacks and strategies to employ:
Off-Season Shopping: Purchase dresses during off-peak times (e.g., winter months for summer dresses) when prices may be reduced, and there's less competition for popular styles.
Utilize Technology: Use apps and plugins that alert you when a dress goes on sale or when a previously sold-out item is back in stock.
Visit Vintage and Thrift Stores: Vintage shops can have unique, one-of-a-kind pieces that no one else will be wearing. Plus, they can be more affordable.
Rent Instead of Buying: Consider renting a designer dress for a fraction of the price. There are several reputable dress rental services available.
Alter an Old Dress: Before buying a new dress, look at dresses you already own. Sometimes, a few alterations can make an old dress feel brand new.
Look Beyond the "Wedding Guest" Label: Don't limit your search to sections specifically labeled "wedding guest dresses." Evening gowns, prom dresses, or even bridesmaid dresses can be perfect if they fit the occasion.
Follow Brands on Social Media: Sometimes brands offer special discounts to their followers or share information about upcoming sales.
Consider Separates: Instead of a traditional dress, think about chic separates like a stylish blouse and a formal skirt. This can offer more versatility for future events.
Customize Accessories: If you buy a simpler, more affordable dress, consider splurging a bit on standout accessories that can elevate your overall look.
Check Out Online Marketplaces: Websites or apps where individuals sell their gently used clothing can be treasure troves for high-quality dresses at a fraction of the original price.
Filter Reviews by Photos: When shopping online, filter reviews to only show those uploaded with photos. This will give you a real-world look at the dress, away from promotional images.
Swap with Friends: If you have a friend who's a similar size, consider swapping dresses for different weddings, especially if you're attending events with different guest lists.
Opt for Adjustable Features: Dresses with adjustable straps or belts can give you a bit more flexibility in fit without needing tailoring.
Double Up on Discounts: Wait for sales and then apply additional coupons or promotional codes. Some credit cards also offer cash back for certain shopping categories.
Take Advantage of Loyalty Programs: Many stores offer rewards or discounts to members of their loyalty programs. If you shop frequently at a particular store, this can result in substantial savings over time.
Incorporating these tricks into your shopping strategy can not only save you money but also open up a wider array of options and make the process more enjoyable. Happy hunting!
Example of a Wedding Guest Dress
Description of the Dress:
Name: The "Elysian Twilight" Maxi Dress
Color: Deep Sapphire Blue
Material: Chiffon overlay with a satin lining.
Style: A-line silhouette with a cinched waist.
Length: Full-length, reaching just above the ground.
Neckline: Soft V-neck, adorned with delicate lace details.
Sleeves: Sheer flutter sleeves that add a touch of whimsy.
Back: Scooped back with a concealed zipper and a row of dainty pearl buttons.
Details: The bodice features gentle ruching that enhances the waistline. The flowing skirt has subtle pleats, allowing for a graceful movement when walking or dancing.
Accessories: The dress comes with a removable satin belt, embellished with a delicate bow and a cluster of shimmering crystals at the center.
Special Features: Hidden pockets on both sides, perfect for storing essentials like lipstick or cards.
Occasion Suitability: This dress is versatile enough for a semi-formal afternoon wedding or a more formal evening event. Its classic design ensures that it won't go out of style quickly, and the deep sapphire hue is both elegant and universally flattering.
Styling Tips: Pair with silver or crystal accessories for an evening look. Consider strappy heels in silver or nude, and perhaps a delicate shawl or pashmina for cooler evenings. Soft curls or an elegant updo would complement the dress's romantic vibe, and makeup can range from neutral tones to a more dramatic evening look with a bold lip.
This "Elysian Twilight" Maxi Dress embodies timeless elegance and is sure to make any wedding guest feel confident and radiant as they celebrate the happy couple's special day.
Chart Table of Wedding Guest Dress Size
When shopping for a wedding guest dress, it's crucial to have an understanding of sizes, especially if purchasing online. Here's a sample size chart for women's dresses. Do note that sizing can vary significantly between brands and regions, so always refer to the specific brand's size chart when making a purchase.
| Size | Bust (inches) | Waist (inches) | Hips (inches) |
| --- | --- | --- | --- |
| XS | 32-33 | 24-25 | 34-35 |
| S | 34-35 | 26-27 | 36-37 |
| M | 36-37 | 28-29 | 38-39 |
| L | 38-40 | 30-32 | 40-42 |
| XL | 41-43 | 33-35 | 43-45 |
| XXL | 44-46 | 36-38 | 46-48 |
| 3XL | 47-49 | 39-41 | 49-51 |
This is a generic table, and measurements might differ among brands and designers. It's always a good idea to:
Measure Yourself Properly: Use a soft measuring tape and measure your bust, waist, and hips accurately. It can be helpful to have someone assist you to ensure the tape remains level.
Always Check Brand-specific Size Charts: As mentioned earlier, sizing can vary. If you're unfamiliar with a brand, always refer to their specific size chart.
Consider Reviews: Many online stores have user reviews that might mention if an item runs large, small, or true to size. This information can be invaluable.
Know the Return Policy: If you're uncertain about your size, it might be worthwhile to buy two sizes and return the one that doesn't fit. Ensure the store's return policy allows for this.
Remember, the perfect fit is crucial in feeling and looking your best, especially in an outfit for a special occasion like a wedding.
How to Find the Perfect Wedding Guest Dress
Finding the ideal dress for a wedding involves a balance between personal style, event appropriateness, and comfort. Here's a step-by-step guide to help you in your search:
 Read the Invitation Carefully:
Start by reviewing any dress codes or guidelines mentioned on the wedding invitation. This will give you a sense of the wedding's formality and any specific requirements.
 Consider the Wedding Venue and Time:
The location and time can provide hints. Beach weddings often lean towards more casual or bohemian styles, while ballroom events might demand more formal attire. Daytime weddings are typically less formal than evening ones.
 Set a Budget:
Determine how much you're willing to spend. Having a clear budget can narrow down your options and help prevent overspending.
 Begin Your Search Early:
Starting early gives you the advantage of a wider selection, ample time for alterations if needed, and less stress.
Explore Different Retailers:
Department Stores: They offer a wide variety of brands and styles.
Boutiques: These often have unique and stylish options not found in larger stores.
Online Shops: Sites like ASOS, Zara, and Nordstrom have extensive dress selections. Always check the return policy when shopping online.
Rental Services: Websites like Rent the Runway allow you to rent designer dresses for a fraction of the purchase price.
 Try on Multiple Dresses:
Even if you think you've found "the one" right away, try on a few more for comparison. Different styles and cuts might surprise you in terms of comfort and fit.
Remember the Basics of Dress Shopping:
Fit is crucial: It's better to buy a size that fits your largest measurement well; you can always get other areas tailored.
Undergarments matter: Wear or bring along the kind of undergarments you'll wear on the wedding day when trying on dresses.
Consider Versatility:
If you attend many events or weddings, a versatile dress that can be accessorized differently might be a smart investment.
 Ask for Feedback:
Take a trusted friend or family member with you or send photos to get an honest opinion.
 Think About Accessories:
Sometimes, a simpler dress can be dressed up with the right jewelry, shoes, or other accessories.
Check Return and Exchange Policies:
Especially if you're uncertain, it's good to know you have the option to return or exchange.
 Seek Inspiration:
Look at fashion magazines, blogs, or social media for wedding guest outfit ideas. Pinterest can be a great platform for this.
 Stay True to Your Personal Style:
While it's great to consider trends, ensure your choice reflects your personal style and makes you feel confident.
 Consider Tailoring:
A well-fitted dress can make a world of difference in terms of appearance and comfort.
Do a Complete Dress Rehearsal:
Once you've selected your dress and accessories, try everything on together to ensure a harmonious look.
Remember, while the process of finding the perfect wedding guest dress can seem daunting, the journey can be part of the fun. Enjoy the shopping experience, and cherish the memories you'll make at the wedding!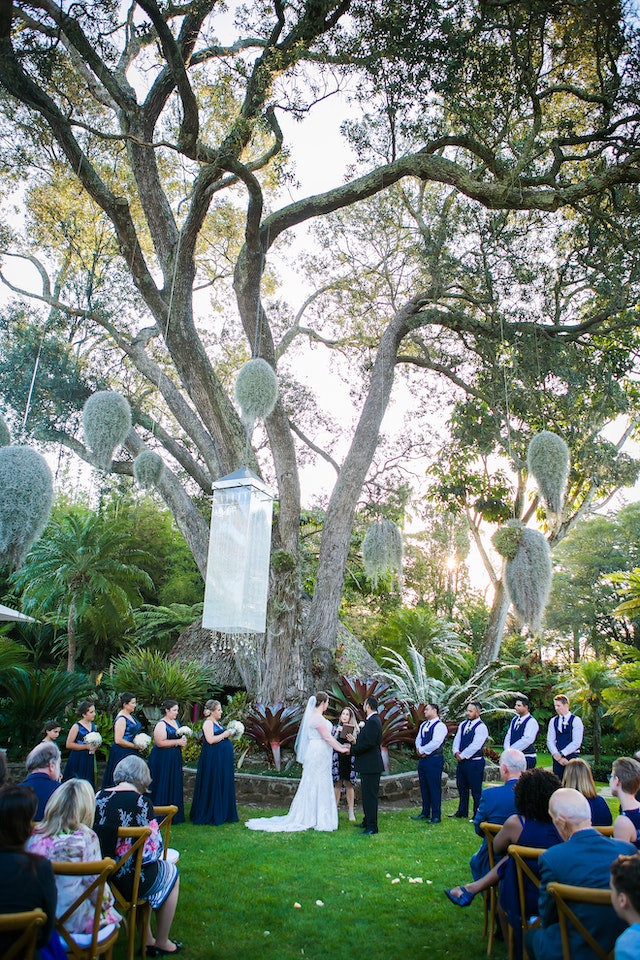 Frequently Asked Questions about Wedding Guest Dresses
Can I wear white to a wedding as a guest?
Traditionally, white is reserved for the bride. Unless the wedding invitation specifies that guests should wear white (like in a "white-themed" wedding), it's generally best to avoid this color.
How formal should my dress be for a wedding?
It depends on the dress code mentioned in the invitation. Common codes include casual, semi-formal, formal, or black tie. If unsure, it's better to be slightly overdressed than underdressed.
Is it acceptable to wear a black dress to a wedding?
Yes, black dresses have become widely accepted and can be very chic and appropriate for evening weddings. However, always consider the wedding's cultural and regional contexts as some cultures may associate black with mourning.
Can I wear the same dress to multiple weddings?
Absolutely! You can re-wear dresses to different weddings, especially if the guest lists are different. Accessories can help refresh the look each time.
Are there specific colors I should avoid?
Apart from white, it's also wise to avoid colors the bridal party is wearing so you don't appear as if you're trying to be a part of it. Some people also avoid very bright or flashy colors that might draw attention away from the bride.
What should I wear to a destination/beach wedding?
Lightweight fabrics and more casual styles, like maxi dresses, are suitable. However, even for beach weddings, it's a good idea to avoid anything too short or too casual like flip-flops unless specified.
Should my dress be shorter or longer for an afternoon wedding?
Daytime weddings typically lean towards semi-formal or casual, so knee-length or cocktail dresses are common. However, always refer to the dress code on the invitation.
Can I wear a sequined or glittery dress?
For evening or formal weddings, a bit of sparkle is acceptable. However, for morning or afternoon weddings, it might come off as too flashy.
The invitation doesn't specify a dress code. What should I do?
When in doubt, a cocktail dress is a safe bet. It's also a good idea to ask other guests what they're planning to wear or even reach out to the hosts for guidance.
Is it necessary to wear heels?
No, while heels can elevate the look of a dress, they're not mandatory. It's essential to be comfortable, especially if you plan to dance or if the wedding venue has uneven terrain. Flats, wedges, or elegant sandals can also be appropriate choices.
Remember, while these answers provide general guidance, the key is to feel comfortable and confident in your choice, and to always respect the wishes and traditions of the wedding couple.
Conclusion
Attending a wedding is not just about witnessing two people commit to a lifetime of love and partnership; it's also an opportunity to celebrate, connect with loved ones, and to revel in the joyous occasion. An integral part of this experience is selecting the right wedding guest dress. It's not merely a matter of fashion; the right dress helps set the mood, make memories, and show respect to the hosts.
What to Wear to a Wedding. Choosing the perfect wedding guest dress involves understanding the nature of the event, reflecting personal style, and prioritizing comfort. From the ceremony's setting, the season, and the time of day, to the subtle cues in the wedding invitation, various factors can guide a guest's dress choice. However, the essence remains the same: to find a dress that complements the occasion while allowing the wearer to feel confident and beautiful.
In the vast world of fashion, with myriad styles, colors, and trends, the hunt for the ideal wedding guest dress can seem overwhelming. Yet, armed with knowledge, clear guidelines, and a touch of patience, it becomes an enjoyable journey of self-expression. After all, each wedding is unique, and so is every guest's contribution to it, encapsulated in the dress they wear.
So, the next time you're invited to a wedding, remember that your dress is more than fabric and thread. It's a testament to the joy, respect, and love you bring to the occasion. Celebrate in style and cherish the moments wrapped in the elegance of your chosen attire.