Before leaving the United States for India, there are several things that an American traveler should know. While many of these are common sense, others may be more individualized. This article will discuss some of the cultural differences, precautions, and vaccinations that you should consider. We'll also discuss what to eat and drink while you're in India. These tips will help an American traveling to India.
Precautions
The Centers for Disease Control and Prevention have issued a Level 1 Travel Health Notice for India. The Department of State has issued a Level 2 Travel Advisory, encouraging increased caution due to terrorism and crime. The CDC and Department of State periodically update these advisory levels, and U.S. citizens traveling to India should follow their recommendations. In addition, there may be limited assistance from the U.S. government in some areas, so you should follow local travel advice and regulations.
Before leaving American, review your medical insurance plan and carry your passport and contact information for your nearest U.S. embassy. Bring a photocopy of your passport as well as any other essential documents. It's not uncommon for a doctor's prescription to be illegal in another country, so check with the embassy. Carry extra medicines with you if you have any medical conditions. If you must take medication while traveling, get them early to prevent running out in case of travel delays.
Culture shock
Culture shock can be challenging to navigate if you're an ex-pat or a first-time traveler. Whether you're in a foreign country for the first time or you've been there before, there are some things you can do to make the transition easier. Whether you need extra help or just need some advice, follow these simple techniques to avoid culture shock. Here are some tips for an unforgettable trip.
First, prepare yourself for culture shock. While Americans may be used to high-tech gadgets, India is different. India's dense population and large number of cars can be intimidating. Traffic is chaotic, cluttered, and full of hawkers and overexcited guides. As a new arrival, you'll be welcomed warmly, but don't expect any smooth sailing. Getting things done in India may take longer than in the U.S., and you'll be met with many conflicting pieces of information. Despite the apparent challenges, a first-time visitor to India will undoubtedly experience some culture shock when visiting this fascinating country.
Vaccinations
Before you go abroad, you must ensure you're adequately protected against different diseases. You should get all your vaccines at least six weeks before you travel, and consider getting booster shots if you plan to visit more than one country. In addition to routine vaccinations, you should get travel insurance. Travel insurance is highly recommended for international trips. Depending on the type of trip, you may need additional vaccines or be required to provide proof of vaccination before you travel.
You can begin the vaccination process four to six weeks before you leave for India. However, you may want to start early, especially if you are planning a longer trip or are traveling in remote areas. Even if you don't plan to travel to remote areas, road travel in India is a fun and memorable experience. However, you must be aware of India's road accident risk. Whether on a crowded train or a bus, staying alert and careful on the road is vital.
Food
In India, there are several food rules that tourists must adhere to. Ask if the food is spicy or mild when deciding what to eat. Foreigners more easily digest the latter. Also, do not drink tap water. This is contaminated with bacteria, which a Western stomach cannot handle. Finally, avoid street vendors who serve fresh fruit juices. Besides, most fruits are unwashed and coated with pesticides or chemicals.
Avoid eating fruit and vegetables unpeeled. This is a big problem in markets and buffets, so be careful. Fruit and vegetables that are not covered with protective wrappers are often poisonous. However, do not assume that avoiding some fruit means skipping your five a day. Many Indian cuisines incorporate fruits and vegetables into their dishes, making them an excellent choice for vegetarians. However, don't forget to carry napkins and a reusable food container.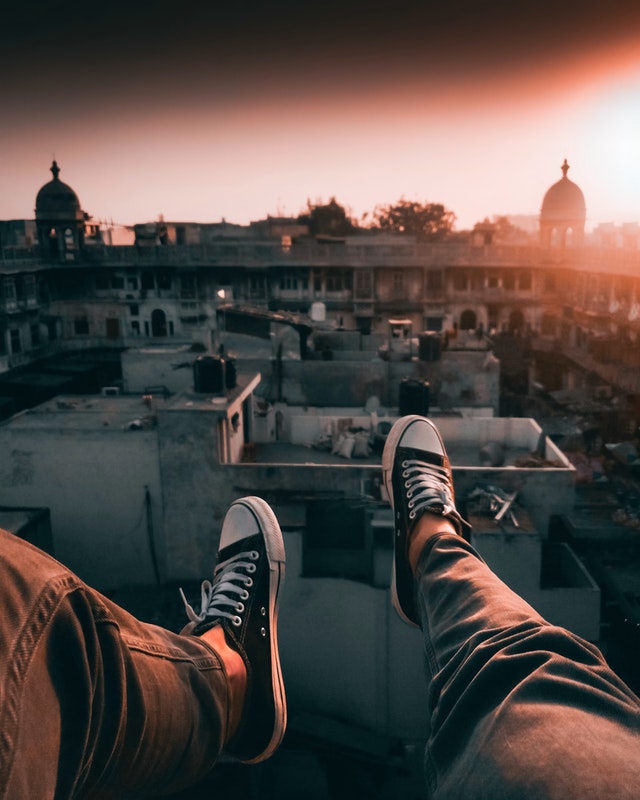 Transportation
Some transportation tips can help an American traveler avoid potential scams when planning a trip to India. Most of India's airports are modern and updated, so it is best to have a general idea of what to expect when you land. Having your hotel booked is also a good idea so that the concierge can send you a driver. If you're traveling by car, self-drive rental cars are possible but are not as common as in the U.S. You will need a valid driver's license, a passport, and a credit card. It's also important to have your hotel or rental agency call the police immediately if you have an accident.
Vaccinations are very important when you travel to India, especially if you're flying from the U.S. You will need proof of your vaccinations if you're not a U.S. citizen or an immigrant visa holder. Transiting through India can be a bit complicated, so it's worth looking up the necessary vaccinations ahead of time. You'll need to go through the same procedures as other travelers, including the Covid-19 vaccination, which protects travelers from a range of illnesses.