Makeup remover; how to choose correctly? What is makeup remover popular makeup remover? A technique for removing cosmetics from different parts of the face. Common mistakes when removing makeup.
Makeup removal is the process of removing makeup from the face. Many women neglect to clean their skin thoroughly, which leads to rapid aging and pollution. Consider how to remove makeup to preserve beauty and youth properly.
How to choose a makeup remover?
Let's figure out the best way to remove makeup. The modern cosmetic market offers a wide range of products.
Let's dwell on the main groups:
Foam …

 One of the best options. The product is soft, contains antibacterial components, and copes well with oily areas of the face. You can choose a foaming makeup remover with herbal extracts that gently care for the skin.

Gel …

 Moisturizer and soothing agent that gently cleanses the face. The cosmetic makeup remover is suitable for women with puffy, flaky skin.

Milk …

 The product is suitable for mature and dry skin. Thanks to its high-fat content, it cleans the face. The consistency of the makeup remover milk resembles a liquid cream with a mixture of oil and emulsifying wax.

Cream …

 Cosmetics, compared to milk, have higher fat content and therefore clean better. The cream is suitable for dry and oily skin.

Lotion …

 Cosmetics contain 10 to 40% alcohol. The makeup remover is suitable for oily skin as it removes shine, clogged pores, and breakouts. The medicine is contraindicated for dry skin.

Tonic …

 More delicate than lotion. It restores the acid-base balance, cleans pores, narrows them, and activates cellular processes. But a remedy for removing makeup cannot cope with it. Therefore it is used at the final stage of cleansing.

Micellar water …

 This is the name of purified water with added micelles (surfactant particles). Thanks to this structure, micellar water perfectly cleanses to remove makeup but at the same time acts more gently than soap. The product normalizes the balance of hydro-lipids. Water is suitable for all skin types and eye makeup remover, as it does not contain alcohol, soap, fragrance, or paraben.

Two-phase liquid …

 This is the name of professional products consisting of an aqueous and an oily phase. The oily base of the two-phase makeup remover removes well-even waterproof cosmetics. In contrast, the water base removes the remaining greasy film.
Makeup remover wipes belong to a particular product category. Use them when there is no opportunity to wash or use cosmetics for skin care.
TOP care products for makeup remover
Sometimes it's hard to decide what to wear with your makeup. Many quality products are offered on the market.
 To make it easier to understand cosmetics, consider the TOP high-quality care products for makeup remover:
Clinique "Anti-Blemish Solution Cleansing Foam" …

 Foam suitable for oily and combination skin. Fat spots gradually disappear if you use them twice daily, and the skin looks healthier. The Foam has an airy texture, similar to a soufflé, and flows well. The packaging is equipped with a dispenser, and there is also a travel version of the cosmetic. The Foam has a strong drying effect, so it is unsuitable for dry and sensitive skin owners.

Oil "Black Pearl"…

 The device contains 7 parts. Suitable for exfoliating the face and removing makeup from sensitive skin. Cosmetics perfectly remove even several layers of makeup and moisturize the skin. When in contact with the skin, the oil foams and foams slightly; the consistency is delicate and dense. Users note that the cosmetics do not tighten the skin, are great for the eyes, and have a pleasant fruity aroma.

Refreshing mousse from Nivea …

 The product is suitable for problem-free skin. It contains vitamins B5, E, and lotus extract. Moisturizes, softens the skin and maintains water balance. The product is economical and equipped with a dispenser; its quantity is easy to control due to the transparent packaging. Mousse does a great job with skin dirt, dust, and blackheads but doesn't remove waterproof cosmetics.

Lotion Lush Cleansing Lotion "9 to 5" …

 Contains almond extract, used for combination skin. Soothing relieves irritation, cleans thoroughly, and has an antibacterial effect. The cream normalizes sebum and is hypoallergenic as it contains only natural ingredients.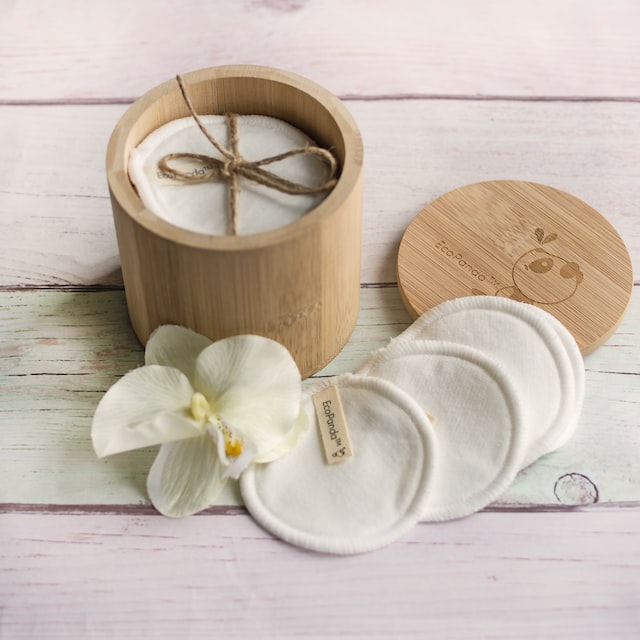 How to remove makeup?
The makeup is removed in stages—no need to strive to remove cosmetics from all parts of the face at once.
Instructions on how to remove makeup at home:
For lips …

 Use a makeup kit suitable for this part of the face on a cotton pad. If your makeup is waterproof, you need a two-phase lotion. If the bright color is still on your lips, scrub it off with a soft toothbrush. Instead of a scrub, you can use a mixture of sugar and olive oil.

Out of sight …

 You have to clean your eyes in 2-3 stages, especially if it is an evening makeup. Mascara applied in several layers is especially difficult to remove. How to remove eye makeup depends on the effect you want. First, 2 cotton pads moistened in micellar water or milk are placed on the lower eyelid, then the upper one is also covered. Allow 15-20 seconds to remove the eye makeup properly, then run the discs over the lashes and press them together. Perform the treatment on both eyes. Take new discs, shave them and run them over the eyelids and eyebrows and remove makeup. Instead of a disk, you can use a cotton swab. Still, the main thing is not to overdo it when removing makeup from eyelashes and eyebrows.

Removes tone …

 Now it's time to remove the foundation. During the day, dirt accumulates on the face. First, remove the hair from the forehead, so it does not interfere with the work process. Perform cleaning along massage lines. This technique avoids stretching the epidermis. To remove makeup, soak a cotton pad in the product of your choice. Do not cover plates, sponges, or wipes. Otherwise, the skin will not be cleaned as needed.
The whole process takes no more than 10 minutes. Knowing how to remove makeup correctly, you take care of your skin and prevent it from aging. Try to follow the cleansing rules, so your skin always shines with freshness and youth.
Common mistakes when removing makeup
Removing makeup in the morning is the most common mistake
According to professional makeup artists who have observed clients, most women do not know how to remove makeup. They neglect the cleaning method. Some people think there is no need to remove cosmetics or do it in the morning when they have to paint again.
The second mistake is too thorough removal of makeup and cleaning the skin, sometimes to the point of "squeaking." After such a wash, the skin seems to be hardened, peeling off, as the protective layer has been removed.
Using ordinary toilet soap is a big mistake. It dissolves dirt well but removes water-fat film. If you regularly remove makeup with soap, the epidermis becomes permeable, the skin loses moisture, ages and pathogenic bacteria accumulate on it.
Another mistake is choosing the wrong makeup remover. Sometimes it is not suitable for the skin type, so the dry skin dries out or, on the contrary, becomes covered with a greasy film. Also, don't skimp on cotton pads and napkins; try to clean your eyes and lips simultaneously. As a result, makeup blurs and clogs pores.
Important! Remove your makeup before bed, not in the morning. If you sleep with makeup on your face, your skin will age quickly and deteriorate.
Conclusion
Knowing how to use makeup remover correctly and what it means to use it simultaneously will preserve your skin's youth and prevent the appearance of coarse wrinkles. For a long time, you will surprise others with your beauty.