Going camping is a fantastic way to get away from it all, immerse yourself in nature, and bond with your friends or family. It's the perfect antidote to all the trials and tribulations of modern life. Wondering if you should give it a go? Here are five signs that a camping vacation is exactly what you need right now.
1. You want more quality time with your loved ones
Many people feel as though they don't get to spend as much time with their partner, friends, or family as they would like. Even when you live together, the competing demands of work, college, and other obligations can keep you apart. Going camping is a brilliant way to ensure that you not only spend a lot of time together but that the time you have in each other's company is meaningful. Instead of binging Netflix in silence, you'll be heading off on active adventures during the day and sharing stories around the campfire after dark.
2. You've got a lot on your mind
Perhaps there have been many issues worrying you recently, or maybe you have a big decision to make. Either way, a camping vacation can be a perfect opportunity to get your thoughts in order, clear your mind, and reassess what's truly important to you. You might be amazed at the difference a change of scenery and a bit of solitude can make. Even if it's just the everyday stresses of work and household chores, getting away from it all and heading out into nature is one of the best ways to feel relaxed and rejuvenated.
3. You're fed up with the hustle and bustle
Modern life and technology are amazing, but sometimes it can all get a bit too much. The crowded commuter trains, endless traffic jams, nonstop emails, and hectic bars can leave you in desperate need of some peace and quiet. Camping is perfect for this. You don't have to give up your creature comforts – sites such as Camptoo offer well-equipped campervans for an exceptionally comfortable trip – but you can escape the rat race for a few precious days and recharge.
4. You're craving the beauty of the natural world
Do you find yourself admiring images of rugged mountaintops, crashing ocean waves, and rolling meadows full of flowers? Spending time in nature is key for your mental health and wellbeing, yet many people live most of their lives inside and in urban environments. If you're feeling an urge to get out in the wilderness, there's no better way to satisfy that itch than with a camping vacation. It is as close to nature as you can get!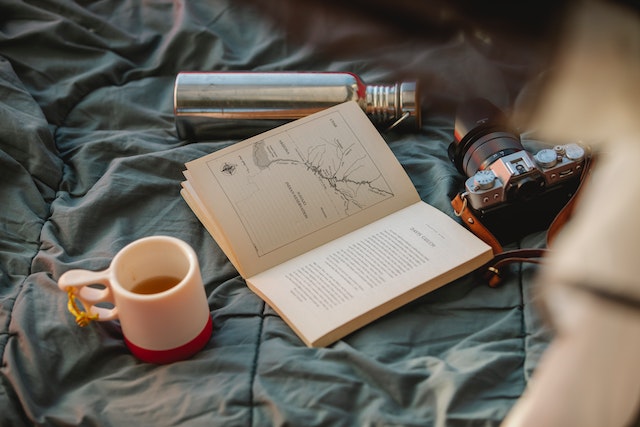 5. You need some artistic inspiration
If you're an artist, musician, or writer in need of some inspiration, you'll find endless sources of it when on a camping trip. Spending time in nature has been shown to boost creativity and productivity, so you're sure to find those ideas flowing as you sit outside your tent or campervan with the sound of a babbling river and the wind rustling through the trees in the background. Don't forget to pack a sketchpad or notebook!